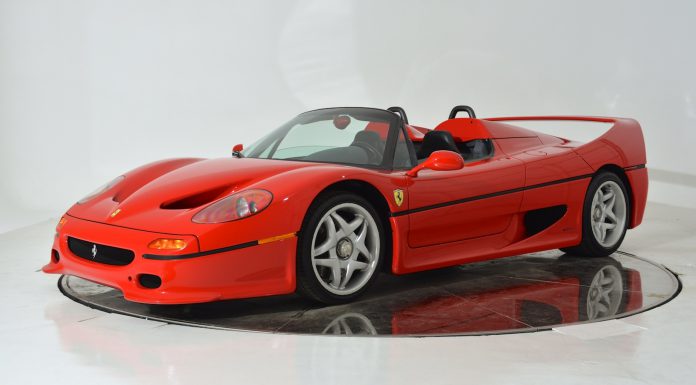 Replacing the Ferrari F40 and being superseded by the Ferrari Enzo, the Ferrari F50 is somewhat the neglected nephew of Ferrari's halo car family. This isn't entirely surprising however as it replaced one of the all-time great driver's cars and adopted an entirely different approach with a Formula One derived V12 engine and a convertible design.
Interestingly, the Ferrari F50 is significantly rarer than both the F40 and Enzo and now one stunning 1995 example is up for sale from Ferrari-Maserati of Fort Lauderdale for $2.599 million.
This particular F50 has travelled a mere 8489 km in its life and as you'd expect, has been meticulously maintained. That means its Rosso Corsa paint job is in excellent condition as is the black leather interior. Also adorning this F50 are silver five-spoke wheels as well as bright orange indicators as it is of course a U.S. spec model.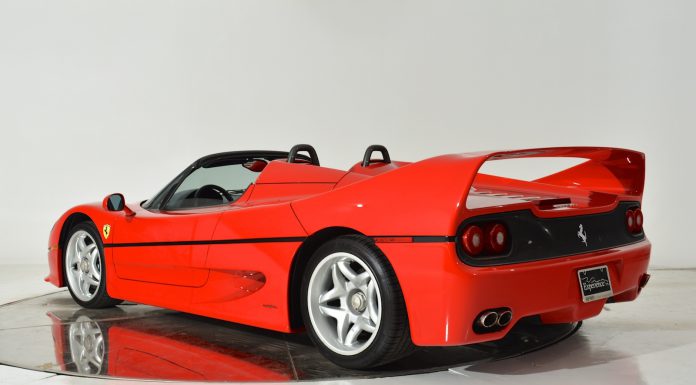 Beyond its 4.7-litre V12 engine derived from the 3.5-litre V12 of the 1990 Ferrari Formula One car, the F50 is noteworthy for its advanced carbon fibre monocoque. It also includes an adaptive damping suspension system and titanium wheel hubs.
[Via James Edition]