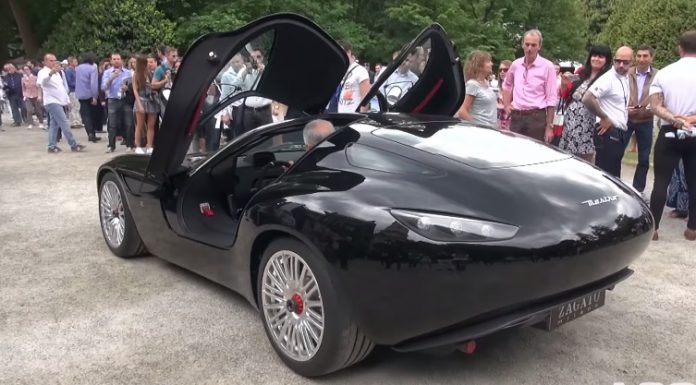 At Villa d'Este 2015 back in late May, the special Zagato Maserati Mostro was revealed. Designed to pay tribute to the 1957 Maserati 450 S, the car has created by the same studio responsible for the Alfa Romeo TZ3 and Perana Z-One. Consequently, it features a similar overall design.
[youtube]https://www.youtube.com/watch?v=AlGHZS1NB7E[/youtube]
While a car like this has looks as its number one priority, the following video shows that its engine roar and exhaust note are more than worthy of the supercar's futuristic exterior design. Powering the car is a Maserati-sourced naturally-aspirated V8 engine reportedly producing 400 hp. As the following clip shows however, it produces a bellow to make much faster and more powerful supercars quiver with fear.
A mere five examples of the Mostro will be produced and each has already been sold.