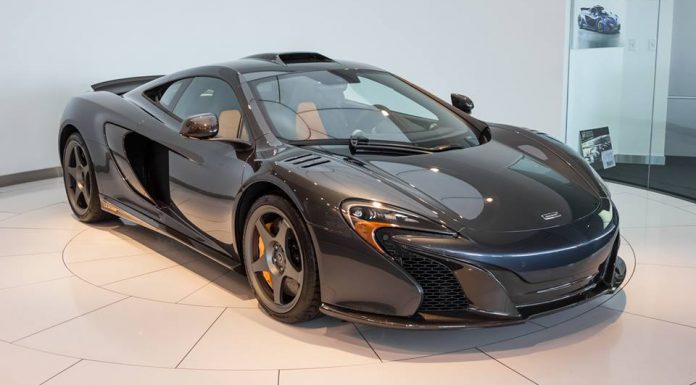 Limited to just 50 units worldwide, the McLaren 650S Le Mans is significantly rarer than even the McLaren P1 hybrid hypercar. While it certainly isn't as fast, it is equally as eye-catching as these images from McLaren Newport Beach show.
This particular 650S Le Mans is up for sale for $355,139, about $90k more than a standard 650S will cost American customers. So what does all that extra money buy you apart from a special name and an exceptionally rare British supercar?
For starters, the car was designed by McLaren Special Operations with guidance from Peter Stevens who designed the legendary McLaren F1. As such, the McLaren 650S Le Mans borrows many design cues from the F1 GTR with the roof scoop being the most notable feature. This new snorkel not only provides the 3.8-litre twin-turbocharged V8 engine with additional air but it also adds louder induction noises.
Elsewhere, the McLaren 650S Le Mans by MSO features a new carbon fibre front splitter as well as a more aggressive and downforce generating rear diffuser. Completing the visual modifications are new 'Le Mans Edition lightweight wheels which measure 19-inch at the front and 20-inch at the rear with a classic five-spoke design. These wheels are then wrapped in Pirelli P Zero Corsa tyres.
Beneath the skin, the car remains mechanically identical to the 'regular' 650S. Consequently, it delivers an equal 641 hp and 500 lb-ft of torque and can consequently reach 100 km/h from a standstill in 3 seconds flat. Top speed of the British supercar sits at 333 km/h (207 mph).