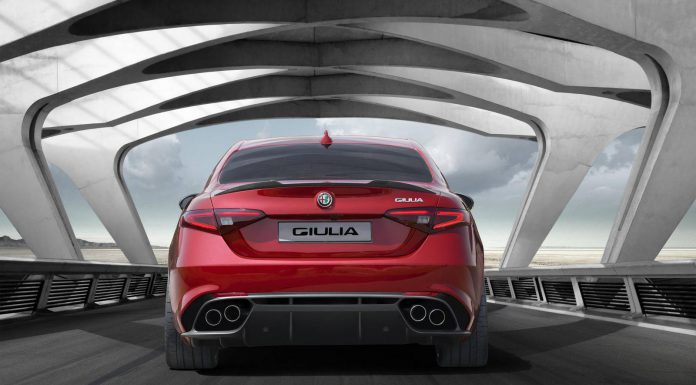 Another day and another video showcasing the potent new Alfa Romeo Giulia QV. While this video doesn't show any new details about the Italian performance sedan, it does provide us with our first glimpse at the marque's brand new logo.
[youtube]https://www.youtube.com/watch?v=vpBZAgY7jAI[/youtube]
Compared to Alfa Romeo's current logo, the new one featured at the end of the following 30-second clip features a different uppercase font and ditches all of the gold elements of the current logo in favour of silver. While the changes are only subtle, they make for an altogether significantly simpler, cleaner and more modern design.
Of course, the star of this video of course is the screaming Alfa Romeo Giulia QV. In its range-topping Quadrifoglio Verde spec (or QV for short), the vehicle's 3.5-litre twin-turbocharged V6 delivers 510 hp therefore giving it significantly more power than the BMW M3 and even the Mercedes-AMG C63 S. Thanks to this power, the car sprints to 100 km/h in just 3.9 seconds.