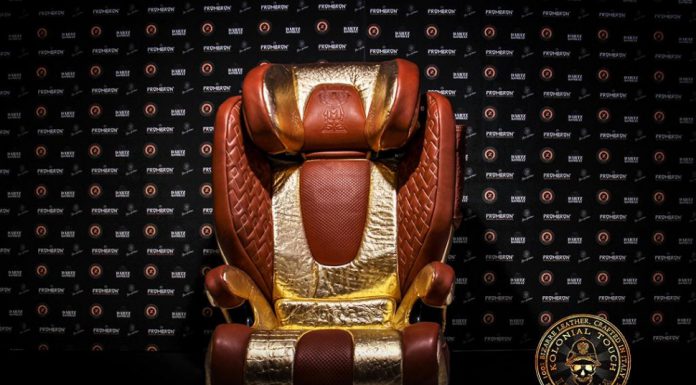 Responsible for creating some of the most expensive, heaviest, safest and most outlandish cars in the world, Russia's Dartz Motorz has just unveiled its latest creation; a bulletproof baby seat inevitably created for the baby of a dictator.
Named as the l'Enfante Terrible car seat, the baby seat incorporates ultra-strong Kevlar as well as a selection of high-end materials like gold-plated crocodile skin (yes, you read that right) and gold-stitched carbon fibre elements.
In case keeping your baby exceptionally safe wasn't enough, Dartz has also installed its baby seat with ventilation, electric positioning functions, integrated speakers in the headrests, an audio input as well as massagers just like the Mercedes-Benz S-Class.
Discussing the seat in typical Dartz style, the marque said "Yep, you spend kilo-thousands to buy car, you add tens of thousands to spoil(er) and carbonize this car, but … You think you bought him two hundred Euro seat and Your "parents debt" is fully paid? Dartz don't see any reason why in €100k+ car have to be less then €0,5k seat."