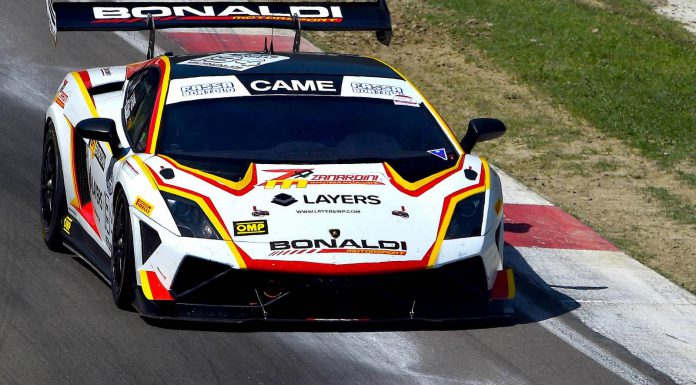 South African racer David Perel and his teammate Miko Zanardini are back in the championship lead in the GT Cup category of the Italian GT. The duo from Bonaldi Motorsport drove the Peresoft Obox Lamborghini Gallardo to victory in the final race of Round 3 at the Imola circuit, taking back the championship lead with a total of 70 points. The team had qualified first but crashed out in race 1 while trying to avoid a collision.
An excited Perel remarked: "I cannot put into words how happy I am. This is a crucial win for our championship aspirations. Huge thanks to my team Bonaldi and sponsors Peresoft and Obox"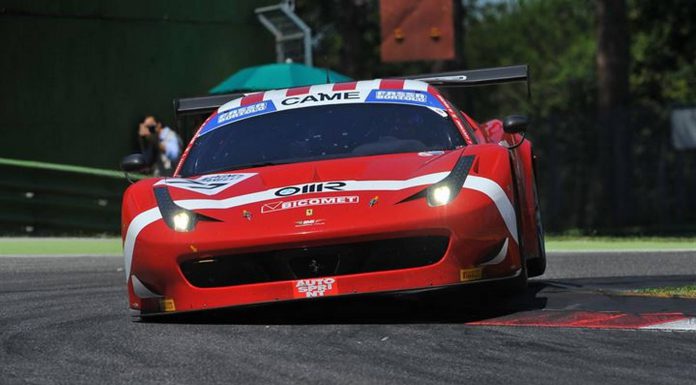 The BMS-Scuderia Italia team of Luigi Lucchini and Mirko Venturi claimed the win in the GT3 category in a Ferrari 458 Italia. They led Nicola Schirò and Giovanni Berton from Villorba Corse by 1.847s and Audi Sport Italia duo of Andrea Amici and Marco Mapelli in an Audi R8 LMS by 9.609s. Second place finish for Schiro and Berton was good enough to grant them the lead in the GT3 championship after garnering 65 points.
Antonelli Motorsport took second place in GT Cup class with the team of Passuti and Goldstein while Maino and Selva from Ebimotors rounded off the top three in this category. The #311 Raton Racing Lamborghini Huracan was the fastest of the Huracans in the Lamborghini only category, finishing 21st overall. The #302 Antonelli Motorsport Huracan was second in this class finishing just behind the first placed Perel-Zanardini duo in GT Cup class.
Onboard Race Video:
[youtube]http://www.youtube.com/watch?v=DLRXSijTQWo[/youtube]
Round 4 of the Italian GT will take place on 12th August at the Mugello circuit.