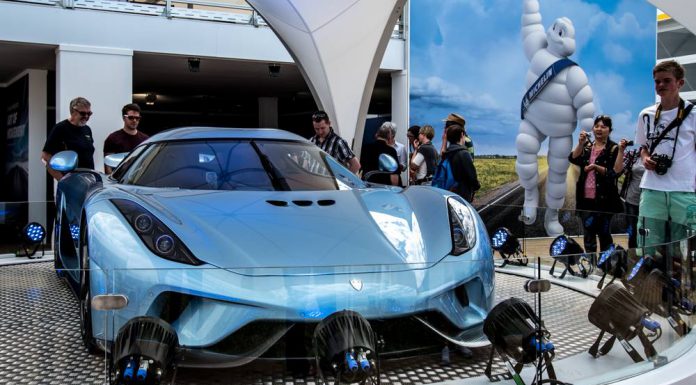 Three Koenigsegg vehicles were on show at the 2015 Goodwood Festival of Speed. Of those, one was supplied by the automaker and the other two were provided by private owners.
The Koenigsegg Regera, which was exhibited by the factory at the Michelin stall, was the main attraction for the Swedish car manufacturer. The Regera is a 1800 hp hybrid supercar and its production of 80 units will commence next year. It made its UK debut at the Goodwood FoS and naturally, interest in the car was high. As Koenigsegg wrote on its website, the Regera was "surrounded by people with cameras on all four days of the event."
Meanwhile, the One:1 and Agera N were quite popular in the Supercar Paddock. Last year, the Koenigsegg One:1 was unveiled to the public at the Goodwood FoS. Only six models of this car have been made and this one belonged to the UK-based 'The BHP Project' car club. The Agera N is same as the standard Agera with the 'N' badge a personalisation touch by the owner.
Both the cars took part in the hill climb event. Koenigsegg's factory driver, Robert Serwanski, was behind the wheel of the One:1 and the Agera N was driven by the owner of the car. The One:1 and the Agera N completed the hill climb in less than a minute, although the drivers didn't really push them hard.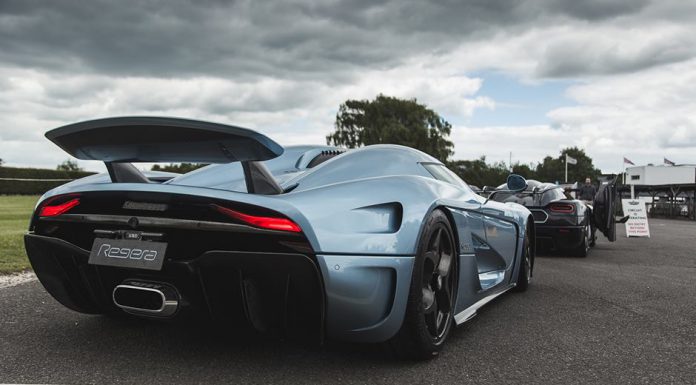 "The hillclimb itself is only 1.16 miles long but it's actually pretty tricky with most corners being blind. That's either because of the hay bales, a crest or why not a brick wall? The last two mentioned are actually the most tricky ones," Serwanski said.
"Molecomb corner is a 90 degree left hander which you reach at very high speed after being flat out. The tarmac has some dips and small bumps, which often can be felt quite significantly during braking. This corner is the one that catches quite a few drivers out since you must brake before you actually can see the corner itself," he added.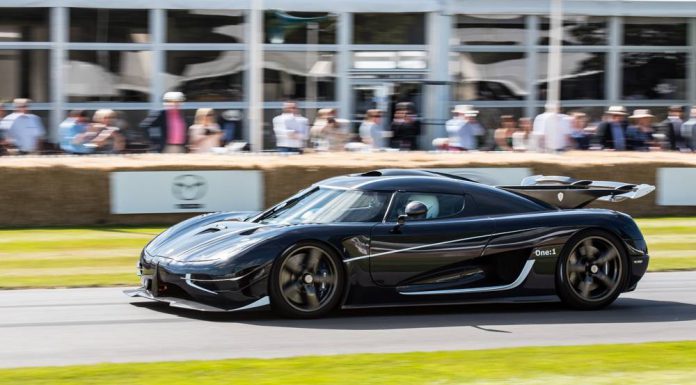 The Regera did not take part in the hillclimb run as the car is still under development. The spectators got a glimpse of the Regera in action when it was heading back to its trailer to be shipped back home.
Officials from both Koenigsegg and SuperVettura were present at the event to interact with the spectators and the media. SuperVettura is a luxury car dealership operating in the UK and Koenigsegg's local distributor in the region.