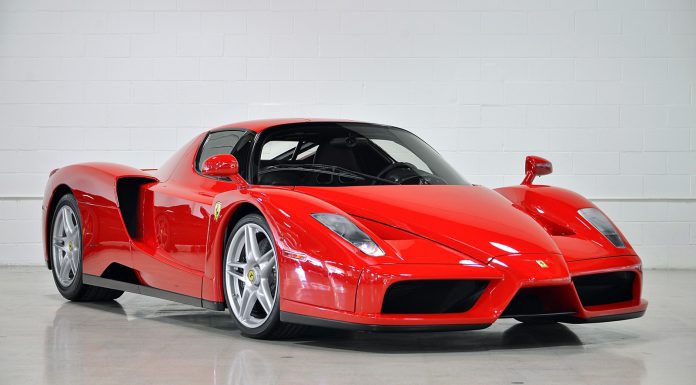 Floyd Mayweather's extremely rare and expensive Ferrari Enzo is back up on the market just six months after the boxing star purchased the Italian supercar.
Mayweather took the keys to the Rosso Corsa Enzo in January after handing over $3.2 million to Fusion Luxury Motors in the United States. Despite walking away with a massive paycheck from his fight against Manny Pacquiao in May, Mayweather is parting ways with the Enzo.
The co-owner of Fusion Luxury Motors, Obi Okeke, revealed that he hopes to sell the Enzo for between $3.6 and $3.8 million. Adding to the desirability of this Ferrari Enzo is that it is one of just 111 examples built to U.S. specifications and Okeke believes its value could rise substantially in coming months.
While speaking with Automotive News, the dealer said "The U.S. spec Enzo brings more money. No. 400 is actually going up for auction at Pebble Beach in August. They're saying that car might bring $5 million. If it brings $5 million, then Floyd's car — if I still have it — I gotta raise the price up."
Throughout Mayweather's successful boxing career, Okeke has sold him 39 vehicles including three expensive Bugatti Veyrons.