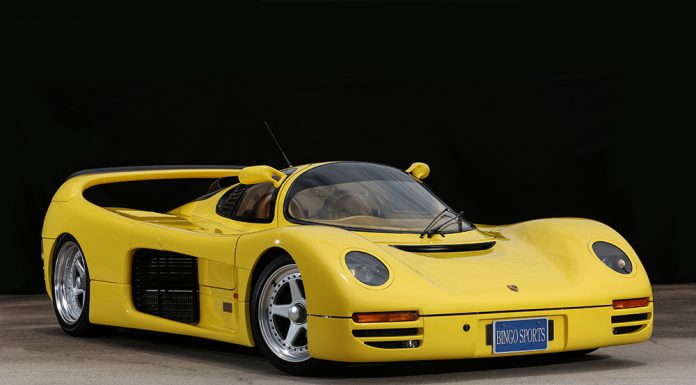 An exceptionally rare 1994 Schuppan 962CR is currently up for sale courtesy of Tokyo dealership Bingo Sports. As one of just 6 produced, this 962CR is believed to be the only example finished in its current shade of bright yellow.
The car was originally created as a tribute to the 1983 24 Hours of Le Mans and 1983 All Japan Sports Prototype Championships claimed by Vern Schuppan onboard a Porsche 956. The Schuppan 962CR is then, as the name implies, based around the Porsche 962 endurance racer.
Powering the supercar is a 3,3-litre twin-turbocharged engine delivering around 600 hp and derived directly from the Porsche 962 albeit with a slightly less displacement. That engine is then mated to a five-speed manual transmission driving the rear wheels. It is believed that just one resides in the United States while three are in Japan. The whereabouts of the final example remains unclear but what is known is that the sixth unit was destroyed by fire some years ago.
Rather incredibly, this Schuppan 962CR has covered 48,000 km after being initially registered in Japan in 1997. It was initially painted silver but then changed to yellow. The interior was then also modified to be gold.