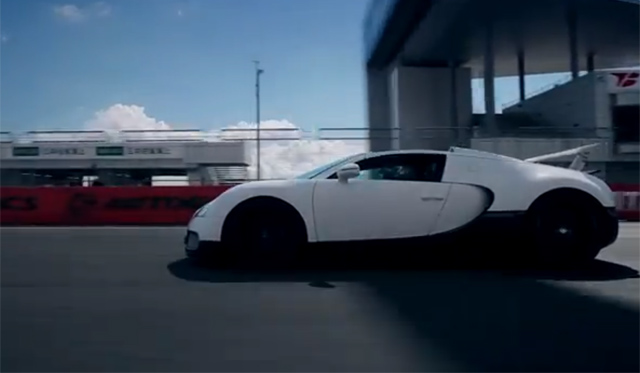 What with the controversial removal of their Guiness world record and subsequent announcement of the Veyron Grand Sport Vitesse World Record Edition earlier today, Bugatti has seen its fair share of news coverage over the past week.
However, the Veyron remains as a car seldom spotted on a race track — it's more of a car for long straights and top speed. But in the video above, the car enthusiasts over at Motorhead Japan took a bone stock Bugatti Veyron on a few laps around the famous Fuji Circuit in Japan. Driving the car is none other than 2004 Le Mans winner Seiji Ara, who also provides his commentary on how the Bugatti handles when put to the test on a Formula 1 grade race circuit.
According to Seiji, the Veyron"feels like it could accelerate forever. It is really that fast." It's a car, according to him, that has "probably tone of the most rigid monocoque bodies on Earth." A fact that we don't doubt in the slightest.
Check out the video above for more Bugatti action!