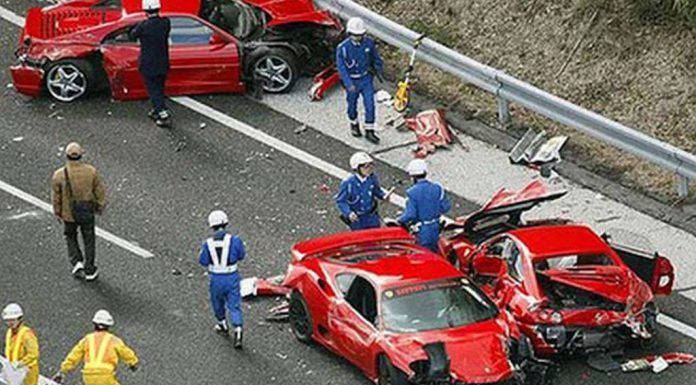 Remember the devastating 2011 Japanese pile-up involving eight Ferrari's, three Mercedes' and one Lamborghini? Well, law enforcement officials have revealed they plan to prosecute all 10 drivers for their part in the incident.
Even though it's never been fully revealed how such an insane crash took place, the results spoke for themselves with almost every single vehicle involved in the incident being deemed as complete write-offs.
Prosecutors first laid the blame on a 61-year-old driver but according to Japanese newspaper Sports Nippon, nine others are being prosecuted for the crash.
Stay tuned for more news as we receive it.
[Via Autoblog.nl]