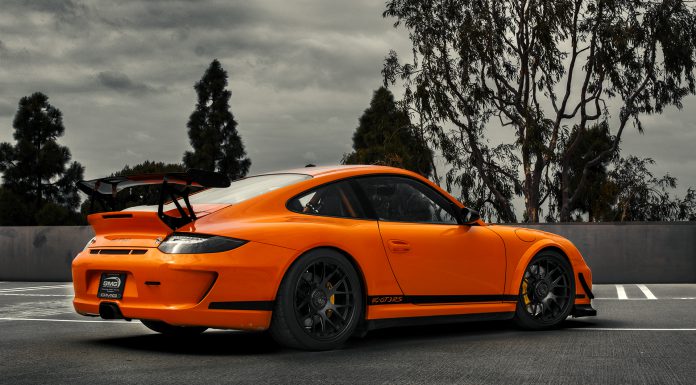 This Porsche is a true beast! Built by GMG Racing, the once Porsche 911 GT3 RS is now a completely different animal.
The customer initially came to GMG Racing wanting only mild upgrades, but ended up going all out. The result is one truly phenomenal cup car that's completely streetable.
[Gallery not found]
The base car, a 2007 GT3RS, was transformed into a GMG World Challenge 4.0 litre beast, serial number 20. In terms of performance, this is a true stroked engine not a piston and sleeve displacement upgrade like many tuners build.
A GMG Sport exhaust, including headers, cats, mufflers and center RSR style center section, were added to the car to give it an aggressive tone. A custom ECU tune was then performed by GIAC.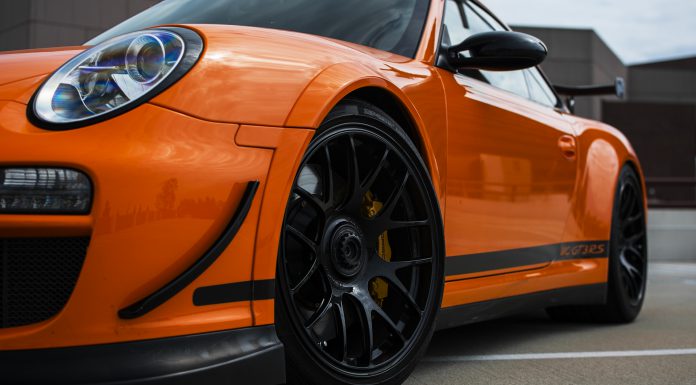 This GT3RS 4.0 also features a clutch upgrade, cup car shifter cables and shift tower with a GMG trans mount. For suspension, it's been outfitted with an assortment of GMG upgrades, giving the car a true track feel.
The body has also been upgraded to 2010 spec with cup car upgrades to the fenders, bumpers, splitter, lights, rear wing and decklid. For wheels, the team went with GMG WCGT Forged Monoblocks, 19×10 front and 19×12 in the rear. 997.2 GT3 RS road car center lock conversion, Stopech brakes, a GMG roll cage and racing harness complete this beastly GT3RS!