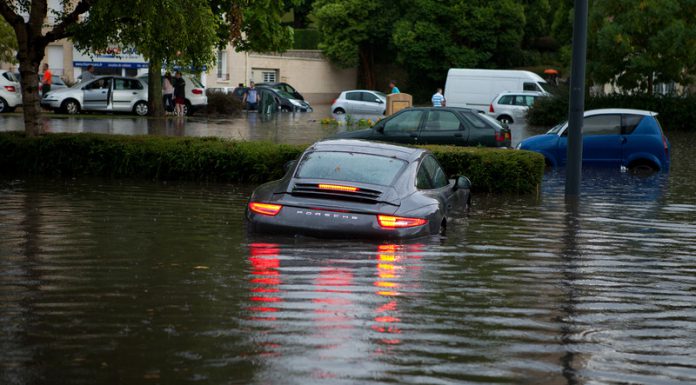 The continent of Europe has been seeing flooding the likes of which hasn't been seen for generations. As such, unweary motorists are having to extra vigilant when it comes to where they attempt to drive their cars — as this Porsche 911 driver finds out.
Captured in France by heliephotographie, the two images in question show a lone Porsche 911 caught in the flood waters somewhere in France. From what we can tell in the second image, the driver appears to be in the car. Whether or not they drove the car into that position, we aren't sure. If they did, however, I doubt their friends will ever let them live that down.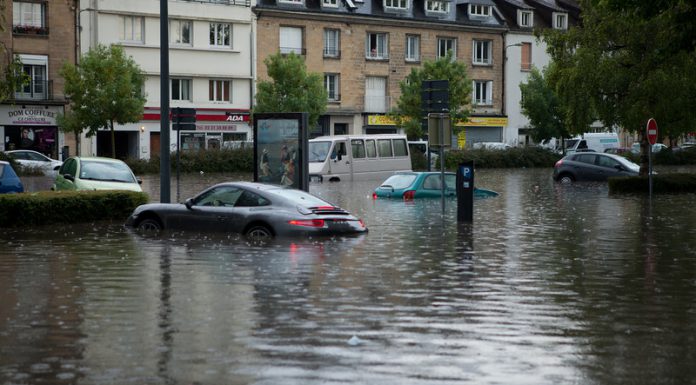 The Porsche caught in the water appears to be a standard 911 991.So for those Porsche fanatics, you can rest in peace knowing that it wasn't one of Porsche's ultra high performance 911s that fell into this unfortunate accident.
Even more flooded cars were captured on his blog (linked above) including various Skodas, Citroens, Mercedes and many others.