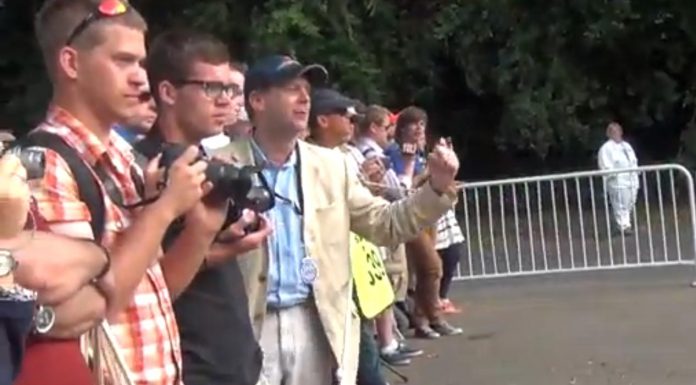 The Goodwood Festival of Speed is generally thought of as a classy, enjoyable event where car lovers can gather and enjoy the sights and sounds of some of their favorite automobiles.
This fan, however, had a bit too much to drink as he drunkenly screams at every supercar that passes by him on as they head into the Festival. The Youtube user who uploaded the video — bmxncars — describes the man as "a drunk Scottish man yelling at supercars and screaming at every rev. This guy clearly loves some exhaust sounds and was surely having a great time, Goodwood is about having a good time and this guy surely made it enjoyable!"
While it is amusing to see someone so excited about seeing a supercar rev, I can imagine all the spotters at the event were quite annoyed to have a drunk man yelling over the sound of their videos. Nevertheless, it is quite a funny video.
Check it out above and tell us what you think in the comments. Is the drunk guy too annoying?