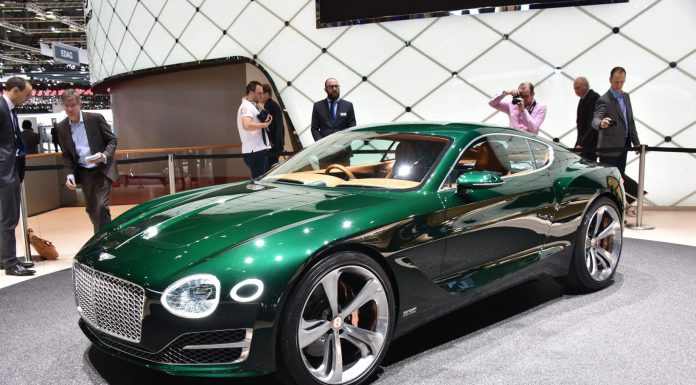 One of our highlights of the Geneva and Shanghai Motor Shows, the Bentley EXP 10 Speed 6, might receive a green light for production shortly as customer and dealer clinics are underway around the world to gather valuable feedback. In our recent interview with Bentley's board member Rolf Frech we could read between the lines that the EXP 10 Speed 6 is holding excellent cards to receive production approval.
But before the Bentley EXP 10 Speed 6 Concept finds its way into the production line, Bentley's engineers and board members have to answer some questions like what platform to use. A few options are available within the Volkswagen Group including Bentley's own new platform of the next—gen Continental GT. One of the foreseen drive-trains includes the new VW Group plug-in hybrid, V8 and even V6 petrol engines.
One major dilemma is the trade-off between luxury and weight. What does Bentley mean with luxury and will Bentley customers accept a barebone carbon fiber interior or are established brand values like fine leather and woodwork a must? Those are questions currently asked at Bentley HQ.
We truly love the interior shown in the concept car and according to Mr Frech there are no major technical issues to take this into production – only slightly heavier (20-30 kg overall) than a bare bone interior which can be produced for 3,000 – 4,000 cars per year.