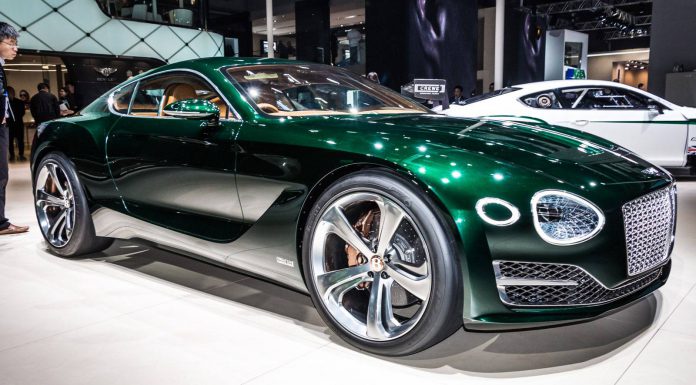 The Bentley EXP10 Speed 6 Concept took centre stage at Bentley's Shanghai Motor Show 2015 display. The stunning front-engined, rear wheel drive sports car has been garnering plenty of attention in recent months since its release at the Geneva Motor Show 2015. Bentley CEO, Wolfgang Durheimer made it clear this week that the Chinese market's reaction to the Concept will prove critical to any decision to take the car into production.
The Bentley EXP10 Speed 6 Concept gets more interesting every time we look at it. The details are simply sublime. The EXP10 Speed 6 features a tan leather interior with quilted stitching. The doors get cherry wood inserts, crafted into a quilted shape to match. The gear shifter is a solid chunk of aluminium whilst the doors feature a silver and gold speaker system.
The Bentley EXP10 Speed 6 Concept also features a set of gold brake callipers which are hidden by 5-spoke Bentley alloys. The design is muscular, athletic and aerodynamic. The proportions are similar to those of the Jaguar F-Type and the new Mercedes-AMG GT, yet the feel is more premium than both of those cars.
During the show, it was clear that Bentley were extremely happy with he reaction to the car which has gone on display in Europe, the US and in China. The feedback suggests that Bentley need to work on the look of the headlights and front grille. Whilst these are parts Bentley hopes to improve, with impending production of the Bentayga SUV, a production decision has yet been made on the EXP10 Speed 6 Concept.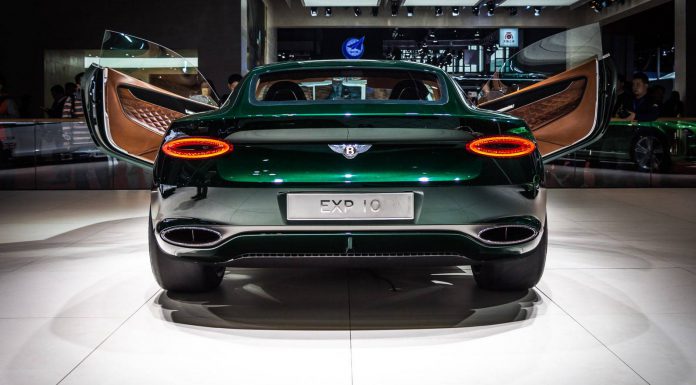 For more details of the Bentley EXP10 Speed 6 Concept, take a look at our earlier article. For full details of the Shanghai Motor Show 2015 and all the latest releases, take a look at our dedicated news feed.