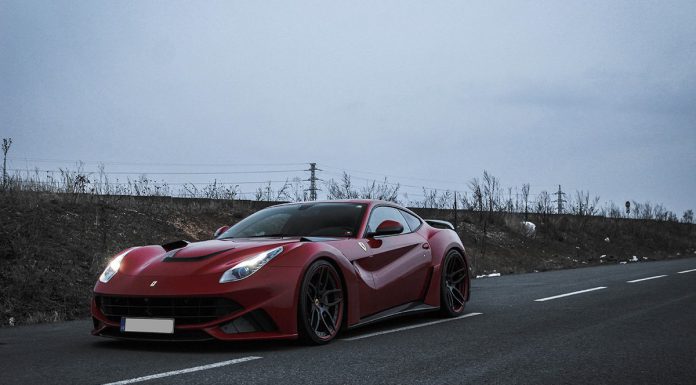 While on paper Ferrari's rival to the Lamborghini Aventador, the F12 Berlinetta is a unique beast in its very own right. As a matter of fact, not only is it front-engined, but it is also rear wheel drive while the Aventador is mid-engined and all-wheel drive. Consequently, the Ferrari F12 Berlinetta offers driving dynamics unlike the Aventador.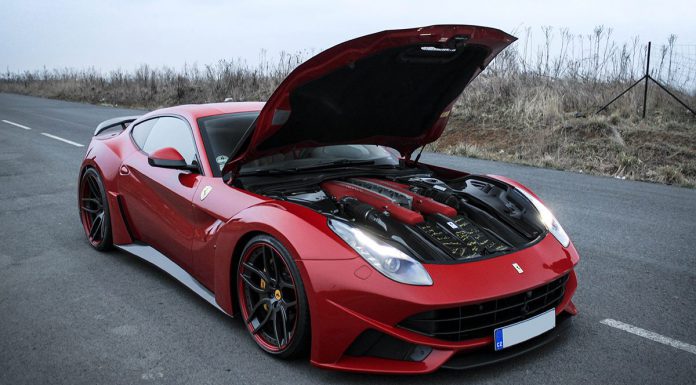 While for most people a standard F12 Berlinetta would offer more than enough performance, numerous aftermarket packages are offered for the Italian supercar. Without a doubt the most dramatic is the N-Largo kit from Novitec Rosso.
All the components added to the F12 Berlinetta by Novitec Rosso are manufactured from ultra-light carbon fibre. Overall, the package increases the width at the rear axle by 11 cm thanks to an aggressive set of fender flares. At the front, a similar set of flares have been fitted with a horizontal air vent to cool the ceramic brakes. Rear rocker panels are available in a matt or high-gloss clear coated carbon fibre. Elsewhere is a new bumper, rear wing and carbon fibre wing mirrors.
[youtube]https://www.youtube.com/watch?v=0vUvaAUzOcc[/youtube]