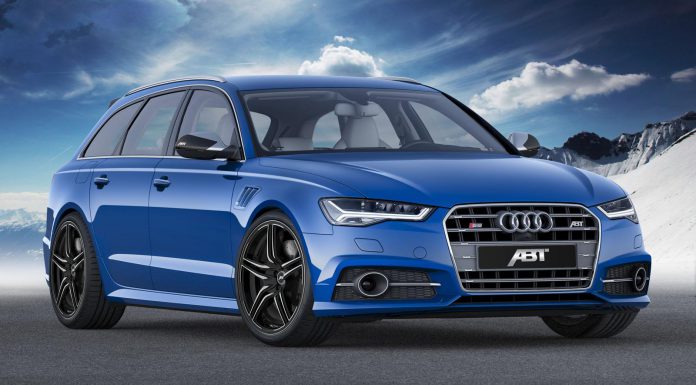 The wraps have just been taken off ABT Sportsline's upgrade package for the recently facelifted Audi S6 Avant.
ABT has managed to increase power from the S6 Avant's twin-turbocharged 4.0-litre V8 engine from 450 PS and 550 Nm of torque all the way to 550 PS and 680 Nm putting the car right in line with the power and torque provided by the range-topping Audi RS6. The tuning firm hasn't revealed how its managed to achieve these boosted figures but alongside the engine modifications, a custom ABT exhaust system is provided with the tuning package.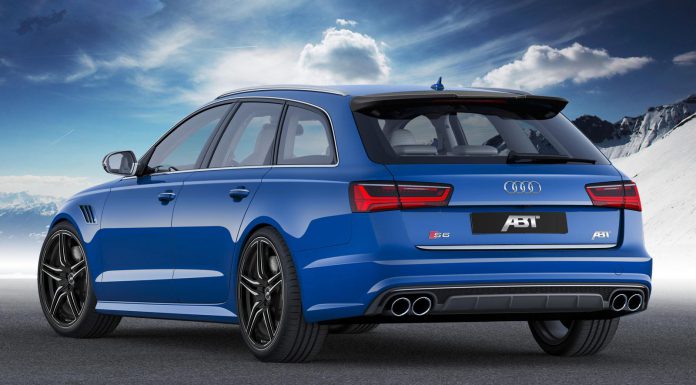 Thanks to the extra oomph, ABT claims its upgraded Audi S6 Avant will run all the way through to 290 km/h although the firm has interestingly not revealed how quickly it will accelerate from a standstill to 100 km/h.
Beyond the engine and exhaust tweaks, ABT Sportsline's package for the S6 Avant includes everything from carbon fibre mirror caps through to a number of unique 20 and 21-inch alloy wheels. Additionally, custom floor mats are available alongside a custom suspension system.