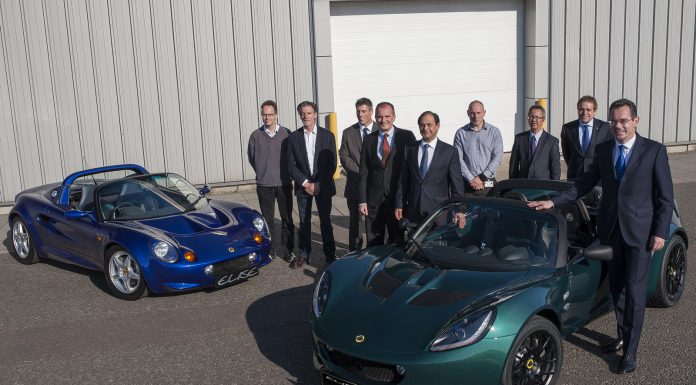 Lotus is currently celebrating creating its 40,000th model based around the British marque's Small Car Platform.
The Small Car Platform has been utilised by Lotus since 1995 and has underpinned the Elise, Exige, Europe, 340R, and Lotus 2-Eleven. The platform itself utilises extruded and bonded aluminium and despite being 20 years old, still underpins arguably the best handling cars on the market. As it stands, the Small Car Platform tips the scales at a mere 68 kg.
Discussing the platform, Lotus Group chief executive Jean-Marc Gales said "While a correlation exists between today's platform and the first of the lightweight, bonded and extruded aluminium structures, it has altered radically. It remains a benchmark in light weight and efficiency and is as advanced and market-leading today as it was 20 years ago.
"We are especially delighted that the 40,000th version of our small car platform will underpin, appropriately, an Elise 20th Anniversary model, the latest Elise model that celebrates our landmark achievements."