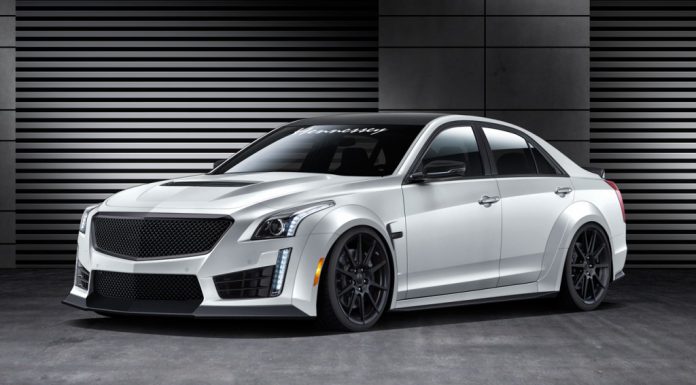 While the 2016 Cadillac CTS-V has yet to hit the market, Texas based aftermarket tuner Hennessey Performance has already previewed its planned range-topping performance upgrade for the car.
As with most cars that Hennessey Performance tunes, it seems likely that the new Cadillac CTS-V will be available in a number of different tunes. As it stands, the most extreme HPE1000 package has been previewed with it delivering a total of 1000 hp.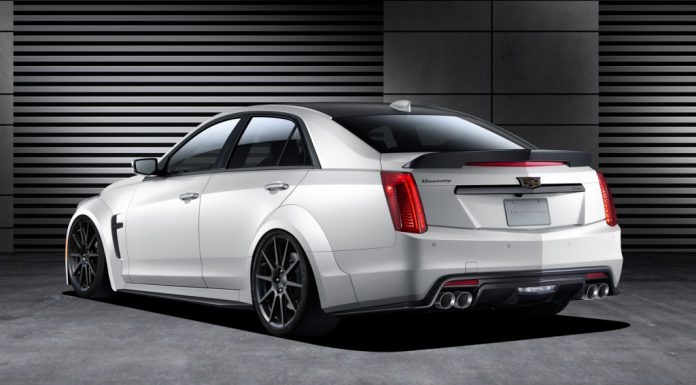 Some of the engine upgrades which will be performed to achieve such a figure will be new pistons, rods, a new crank, ported cylinder heads, new camshafts as well as upgraded fuel injectors. In place of the supercharger found in the standard 2016 Cadillac CTS-V, Hennessey Performance will bolt on a couple of large turbochargers.
Beyond the engine modifications, the Hennessey Performance HPE1000 Cadillac CTS-V package will also include large carbon ceramic brakes alongside wider wheels and tyres. A widebody kit will also be installed alongside tweaked suspension. When it is all said and done, John Hennessey claims the car will have a top speed of almost 386 km/h (240 mph).