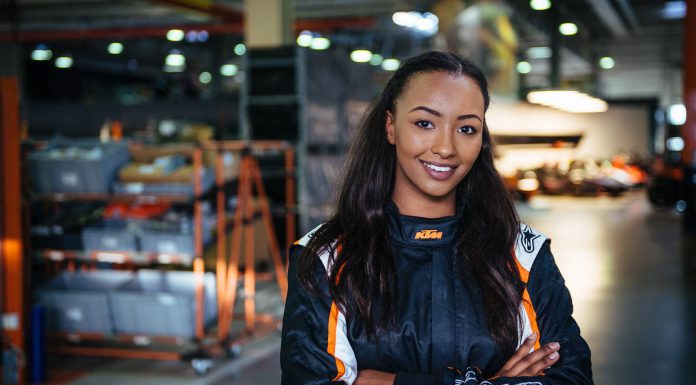 20-year old Naomi Schiff from Belgium has been appointed to pilot the new KTM X-Bow GT4 for the 2015 season. Born to a Rwandese mother and a Belgian father, Schiff has a well coloured racing past right from the age of eleven. She grew up in South Africa from age four to eighteen and her father was a racer in his early years but had never persuaded his daughter into racing until she showed potential at age twelve.
Schiff has starred in various racing series including the South African Kart Championship and the Rotax World Finale- becoming the first woman to ever qualify for the Finals. She would later meet Hans Reiter who invited her to the Red Bull Ring to try out the Reiter Engineering Lamborghini Gallardo GT3. During her trip to the Red Bull Ring, she met a Chinese prospective buyer who invited her to the Clio Cup China. Schiff won the Clio Cup China Championship in 2014.
Speaking about her career, Schiff said, "At the age of eleven I was invited to the birthday party of a friend. It took place in a go-kart hall, and the highlight was a race with all the guests. I had never sat in a kart, but right off the bat I was the fastest and had a lot of fun. From then on I begged my father every day for my own kart – until I suddenly received a PCR kart at the age of 12."
"Most of all I'm very, very happy that Hans (Reiter) has confidence in me, It's certainly going to be a very challenging year in which I can learn a lot. Nevertheless, I believe that we have a great starting point with the KTM X-BOW GT4 and we are good for one or two surprises. In any case, I'll do my very best, and try as much as possible to give back to the team for their trust in me!"
The 20-year old will race the new KTM X-Bow GT4 in various GT4 series including the major GT4 European Series. Having had vast experience in racing, Schiff will certainly map her name in the list of the world's top racing women. She has taken part in leading racing series including the 24-hour race in Zolder in the United States, the Dutch Supercar Challenge and two Ferrari Challenge Asia races in Sepang.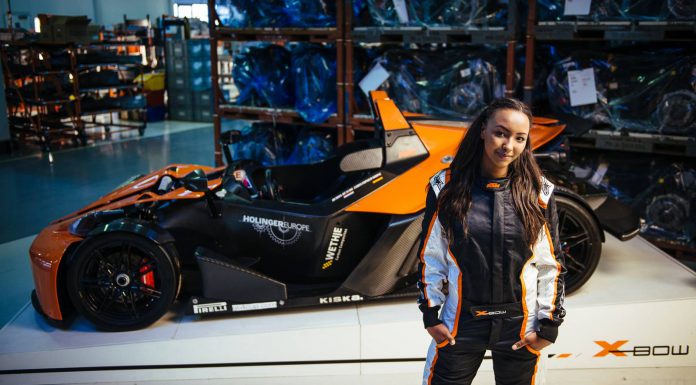 Discussing the decision, Reiter Engineering Team Chief Hans Reiter said, "Naomi is insanely motivated and focused, her motor racing and the team come first. For her relatively young age, she is already very far. I am convinced that she will learn very quickly and give us much pleasure. Yet don't expect any miracles – less because of Naomi, but rather because we bring a totally new car to the racetrack. It is normal at the beginning to have to fix one or the other childhood disease. For the first race, finishing is paramount so that we can collect as much data and experience as possible. Though from mid-season I should expect first positions in the front of the field. I'm looking forward to the moment when it finally gets started!"