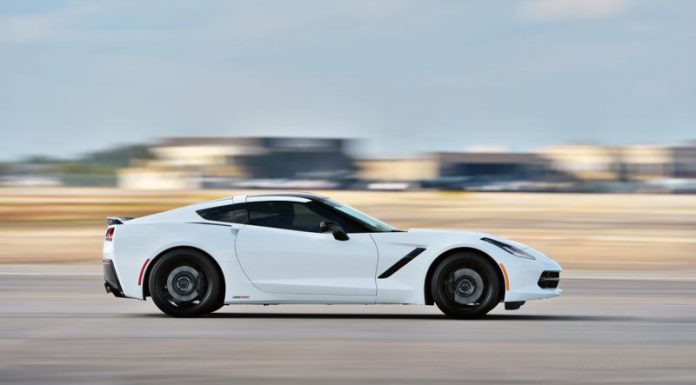 Hennessey Performance have unveiled their long-awaited performance upgrades for the C7 Corvette Stingray. Two packages are offered with a HPE500 upgrade being the entry level and the HPE600, a second stage.
The Hennessey Performance C7 Corvette Stingray HPE500 gets a reworked exhaust system with steel long-tube headers, high-flow cats, and midpipes. The HPE package will be offered with a fresh computer calibration and a limited production run of just 500 units. Price will be $4,995 installed with a peak power output of 500 hp to be expected.
The Hennessey Performance C7 Corvette Stingray HPE600 will add a HPE-spec hydraulic roller camshaft and increase airflow by porting and polishing the factory cylinder heads. Together with an ECU upgrade, the naturally aspirated engine runs to 600 hp peak output. The power is achieved running 93-octane premium pump gas and the price for this package is $10,950 installed.
Visual modifications include Hennessey H10 forged monoblock wheels which shed 19 lbs off the unsprung weight, carbon-fiber door sills, a Hennessey Carbon Aero bodykit with a deep front splitter, side sills and a more aggressive notched rear wing. All are covered by Hennessey Performance's 3-year/36,000-mile powertrain warranty.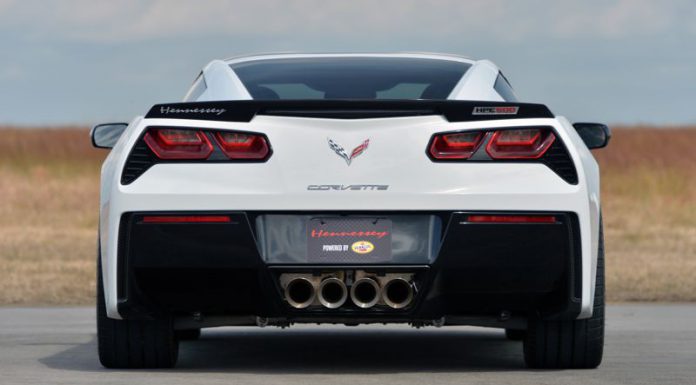 We are told that Hennessey Performance are working on some pretty extreme C7 Corvette Stingray's including 1,000 crank horsepower version utilising supercharger and twin-turbo upgrades.
[youtube]http://youtu.be/ik7sD8wvqrY[/youtube]