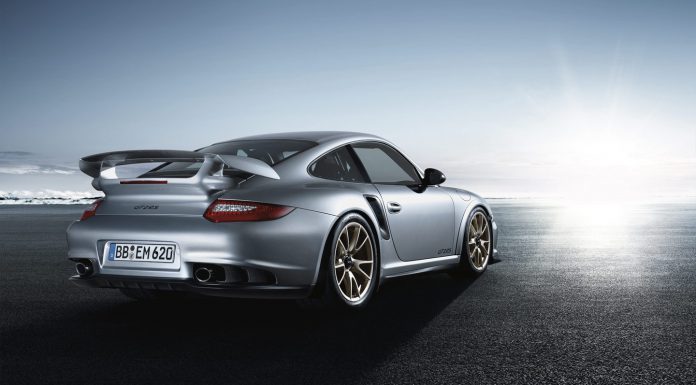 It has been confirmed that a new Porsche 911 GT2 RS is in the works and that it will arrive towards the end of the lifecycle of the upcoming facelifted Porsche 911 range.
It is speculated that the facelifted Porsche 911 will arrive at this year's IAA Frankfurt Auto Show in September and Autocar speculates that the new 911 GT2 RS will arrive in 2018. While it remains unclear when the new 911 GT2 RS will launch, the manager of Porsche High Performance Cars, Andreas Preuninger did confirm that the car will launch at some stage.
As the launch of the new Porsche 911 GT2 RS is so far away, details about it remain non-existent. Nevertheless, it seems inevitable that it will top out the facelifted 911 range, feature a limited production run and deliver well over 600 hp.
As a reminder, the 997-generation Porsche 911 GT2 RS delivers a total of 620 hp courtesy of its 3.6-litre twin-turbocharged six-cylinder engine. All of that power is sent to the rear wheels resulting in a 0-100 km/h sprint time of a brisk 3.5 seconds.