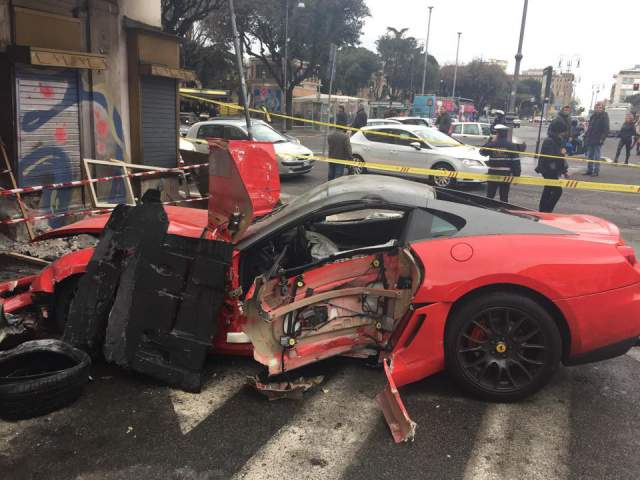 A bright red Ferrari 599 GTB has been written-off in Rome after being crashed, reportedly by a hotel valet.
According to local reports, the valet took the Italian supercar for a joy ride in the early hours of the morning when the owner was still sleeping.
Details surrounding the crash itself aren't available at this time but the damage suffered to the Ferrari 599 GTB is immediately apparent. The front-end has been completely wrecked while the passenger side door has also been torn from the supercar.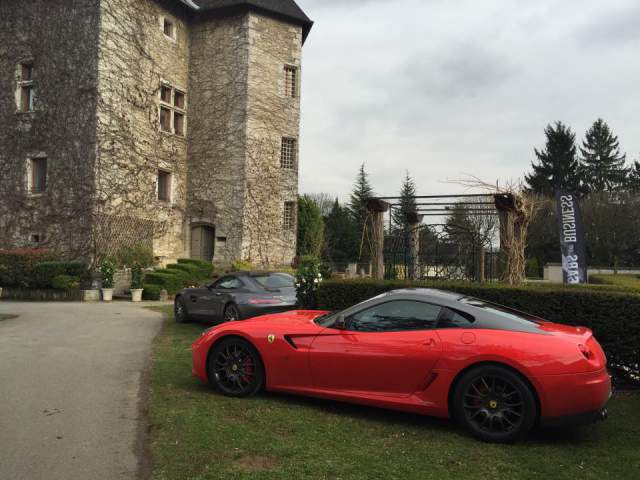 Elsewhere we can see that the front left wheel has taken a large proportion of the impact or impacts and appears crushed under the front quarter panel. The airbags were also deployed in the crash. All told, it seems unlikely that this 599 will be back on Italy's roads anytime soon!
[Via Cars and Business]