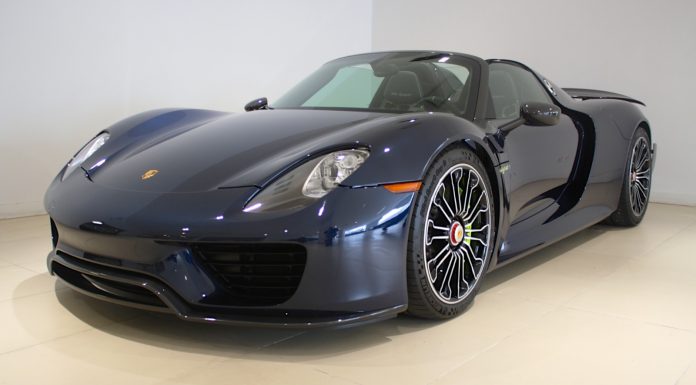 Of the 918 examples of the Porsche 918 Spyder being produced, 297 of them are heading to the United States. As a result, the U.S. is quite comfortably the model's biggest individual market. Consequently, it seems inevitable that 918 Spyder's will be spotted throughout America more often than anywhere else and more are likely to be sold over the coming months and years.
With that in mind, an exceptionally gorgeous dark blue 2015 Porsche 918 Spyder is currently up for sale in New York courtesy of Maserati of Manhattan. Fitted with the optional Weissach package, this 918 Spyder has only been driven for 903 km by the one previous owner. With such low mileage, it is very likely that an eager buyer will snatch up this deal.
Beyond the optional Weissach package, the 918 Spyder in question features the front axle lift system (costing $10,500), carbon fibre floor mats with silver piping ($1725) and special seatbelts with accent stripes for $1800). Alongside the Weissach pack and the dark blue paint finish, the car features bright green brake calipers as well as silver and black wheels.
The asking price? A cool $1.649 million.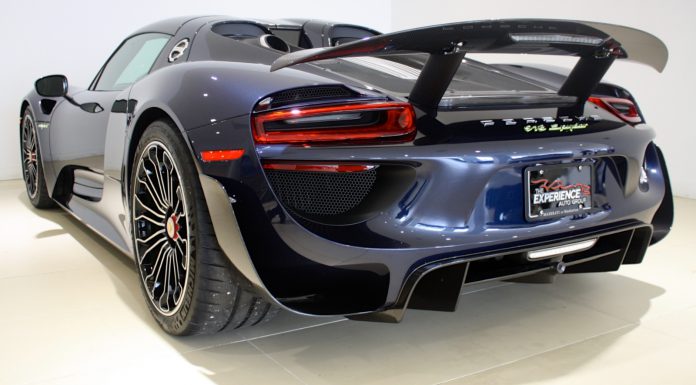 As a reminder, the headline for the Weissach Package is improved performance. From zero to 100 km/h takes just 2.6 seconds, 0.2 seconds faster than the standard model. It takes just 7.2 seconds to travel from zero to 200 km/h in 7.2 seconds (a 0.5 second reduction), and 19.9 seconds to pass the 300 km/h mark (a 2.1 second reduction).