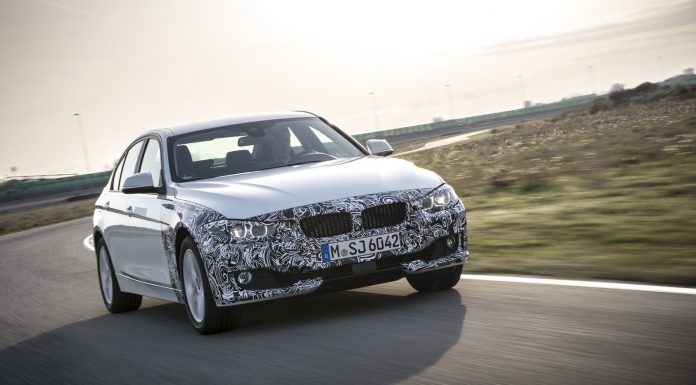 Following the recent launch of the BMW X5 xDrive40e – the marque's first plug-in hybrid not wearing the 'i' badge – BMW has confirmed that further eDrive plug-in hybrid models will be revealed during the year.
The news was confirmed by BMW board member Friedrich Eichiner during Munich's Annual Accounts Press Conference. While no specifics were given, the German firm has already confirmed development of the 3-Series plug-in hybrid and it seems inevitable that it will adopt the eDrive name in some form.
Beneath the skin, we know that the BMW 3-Series plug-in hybrid will use a twin-turbocharged four-cylinder petrol engine joined with an electric motor and mated to an eight speed Steptronic transmission. The internal combustion and electric motor make for a combined 242 hp and 295 lb-ft of torque. The electric motor alone is enough to propel the 3-Series Plug-In Hybrid prototype to a top speed of 120 km/h.
Of course, a powertrain like this is all about efficiency rather than performance. As a result, it sips a mere 2.0-litres of fuel per 100 km (or 117 mpg in the U.S.) and emits 50 g/km of CO2 emissions. Additionally, the BMW 3-Series Plug-In Hybrid can drive on purely electric mode for 35 kilometres.
Despite many of the new hybrid related components being found towards the rear of the BMW 3-Series chassis, the boot of the Plug-In Hybrid is actually of similar size to the non-hybrid 3-Series variants.