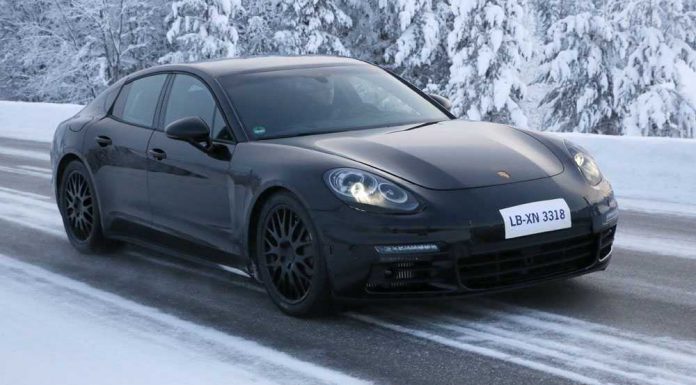 While recently speaking with Indian Autos Blog at the Geneva Motor Show 2015, Porsche president and chief executive Matthias Muller revealed that the next-generation Porsche Panamera will likely debut in the second half of next year.
When specially asked when the car will debut, Muller specifically said "I suppose in the second half of 2016". Based on that answer, it doesn't seem like an officially release date has been pencilled in which is hardly surprising considering the launch is over one year away.
While the launch of the second-generation Panamera is some way off, many details about it are already known. For starters, we know that the next-generation Porsche Panamera will feature a brand new exterior design. Consequently, it will feature completely revised front and rear fascias while also adopting new headlights and taillights. Additionally, the next-generation Porsche Panamera will feature a sleeker design with a "faster" roofline according to the project's chief designer Michael Mauer.
Beyond the design, one of Porsche's key focuses with the new Panamera is weight saving. As a result, the second-gen Panamera will use a brand new MSB architecture from the Volkswagen Group. Additionally, the new Panamera will make use of aluminium to the same degree as the 991-generation Porsche 911 with the German marque confirming weight is its enemy.
When it is all said and done, the 2017 Porsche Panamera should weigh between 1800-1900 kg depending on its configuration. This weight reduction is particularly noteworthy as the new Panamera will come adorned with even more technologies than the existing car and be required to pass ever-stricter crash regulations.
[Via Indian Autos Blog]