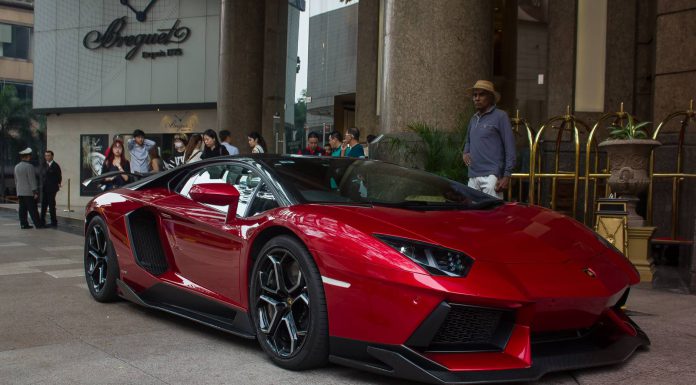 RevoZport's tuning package dubbed for the Lamborghini Aventador, dubbed the LaMotta, is certainly one of the boldest packages available for the Italian supercar. Buyers can get the upgrades as a complete kit or instead each of the components individually. Now the very first Aventador outfitted with a number of RevoZport modifications has been spotted in Kuala Lumpur, Malaysia.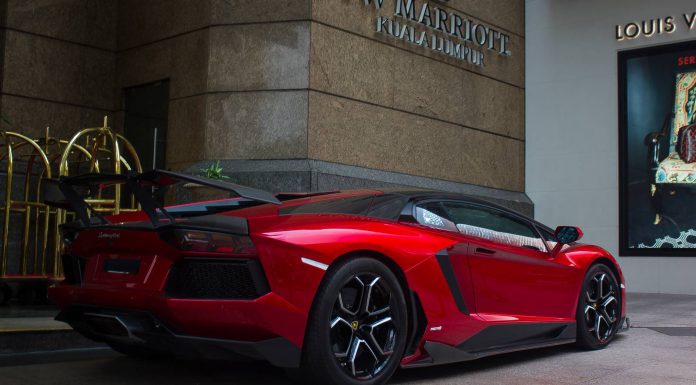 This particular Aventador has been outfitted with RevoZport's towering rear wing as well as a more aggressive diffuser. Additionally, eye-catching new side skirts are featured while the front adopts a new splitter which is not only lower but also extends further out than it typically does. The resulting Aventador is certainly one of the boldest we've ever laid eyes on.
The complete LaMotto package from RevoZport sheds 80 kg over the standard Aventador dropping the weight to 1600 kg to 1520 kg with the extensive use of carbon fibre and other material including a carbon hood which weighs only 3kg, a pair of beautifully stitched Alcantara carbon fibre seats, carbon door panels, a new rear bumper and air tunnel all resulted in the drastic weight reduction.
Performance is then substantially boosted to 820 hp thanks to a new Inconel exhaust system and a revised ECU.