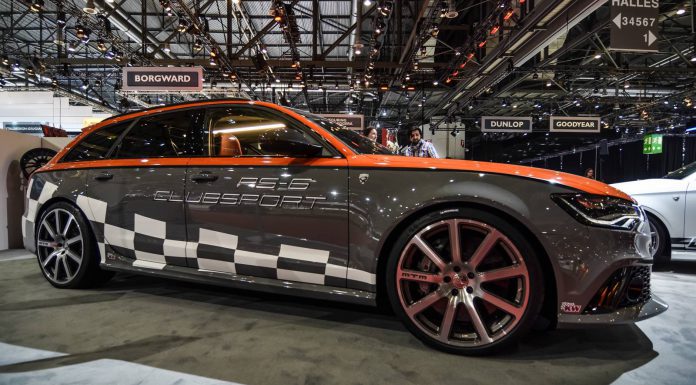 We are at the Geneva Motor Show 2015 where the MTM RS6 Clubsport has had its public unveiling and it is quite the impressive package.
As the name suggests, the MTM RS6 Clubsport is based upon the brilliant Audi RS6 Avant. It features a new design on the outside with a classic black grey and orange livery in traditional MTM style. The tuner has also fitted a set of their BiMoto rims. Presumably, both MTM's brake and suspension kits have been applied too for maximum performance, handling and stability. To further enhance these characteristic, the MTM RS6 Clubsport has been lightened by 80 kg.
[Galery=14427]
These changes are all welcomed, but the real changes are under the hood. The MTM RS6 Clubsport receives MTM's 760 hp upgrades. An ECU tune, MTM turbochargers, stainless steel downpipes with metal catalysts and a new exhaust system make the 4.0 litre TFSI unit very special indeed. 760 horsepower is a huge boost over the 560 horsepower car in its standard form.

The interior has not been left untouched. Inside, MTM have stripped the standard seats and fitted a set of carbon fibre bucket seats which look desperately gorgeous. The MTM RS6 Clubsport features an eye catching mix of black leather, orange leather and alcantara together with a smattering of carbon fibre. The rear bench seats have been removed and replaced with a roll cage to strengthen the structure.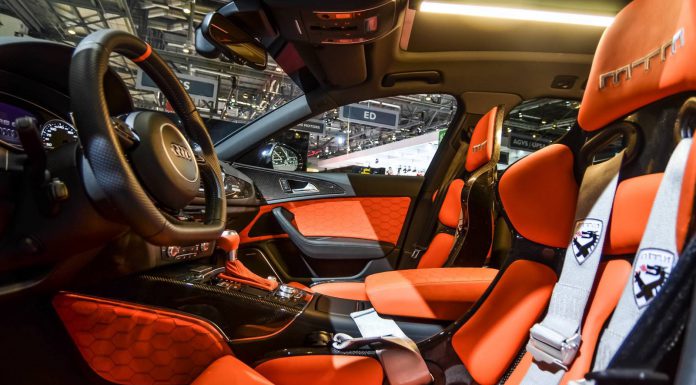 For all the latest from the Geneva Motor Show 2015, take a look at our dedicated news feed or follow us on Facebook, Twitter, Instagram or Google+.