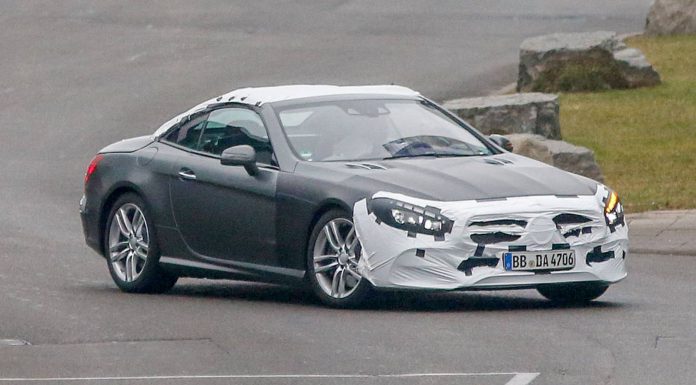 New Mercedes-Benz SL facelift spy shots have emerged of a prototype in the midst of testing. Believed to be introduced as either a 2016 or 2017 model, the facelifted Mercedes-Benz SL will bring with it a selection of eye-catching visual updates both inside and outside.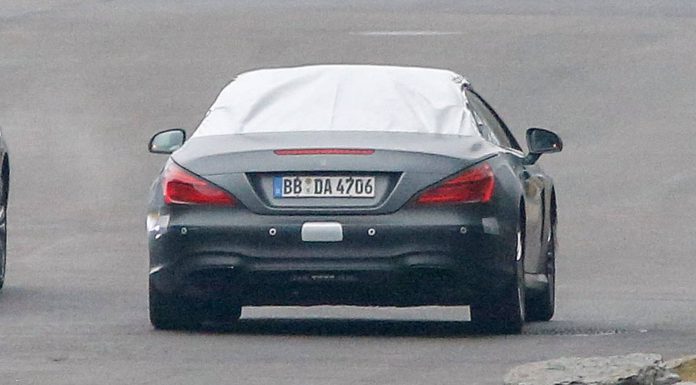 Kicking things off for the SL facelift will be a new front bumper. That new bumper is pinned to incorporate a modified grille as well as new air intakes and air intake surrounds. Additionally, headlights inspired by those from the Mercedes-Benz S-Class Coupe are expected with the Multibeam LED technology of the facelifted CLS also likely to be made available either as an option or standard.
At the rear, these Mercedes-Benz SL facelift spy shots reveal further changes. For starters, thinner taillights are speculated to be on the cards alongside redesigned exhaust tips and a new bumper. Inside, a number of visual modifications are expected with the COMAND multimedia system the most likely element to be tweaked.
Beyond the visual distinctions, there's a possibility that the recently launched Mercedes-Benz AMG Sport lineup will extend beyond the C-Class and GLE Coupe into the SL.