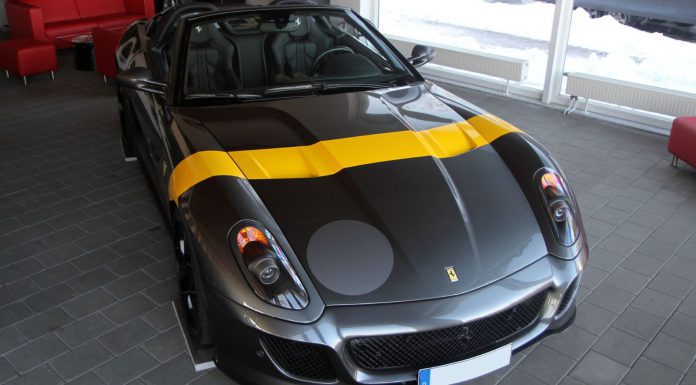 Just 80 examples of the Ferrari SA Aperta were ever created. Each of those 80 were designed as the drop-top variant of the extreme Ferrari 599 GTO and are highly collectable. Nevertheless, Novitec Rosso managed to get its hands on a few examples and now one is up for sale.
This particular Novitec Rosso Ferrari SA Aperta is finished in silver and features a unique Ferrari heritage livery consisting of a yellow horizontal stripe across the bonnet and front quarter panels. Additionally, it features grey spots on the bonnet and doors as well as black Novitec wheels and yellow brake calipers.
It remains to be seen just what mechanical modifications this Ferrari SA Aperta has received from Novitec Rosso. With that being said, we know the famed Italian tuner was able to extract 888 hp and 862 Nm of torque from the 6.0-litre V12 through the installation of a two superchargers. Consequently, an extensively modified SA Aperta from Novitec Rosso can reach 100 km/h in 3.1 seconds, 200 km/h in six seconds and 300 km/h in 11 seconds.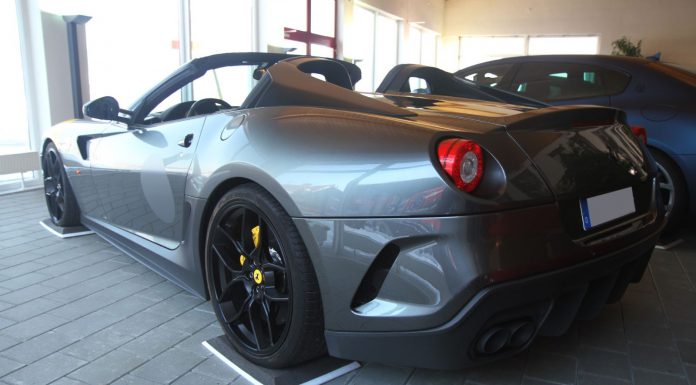 The car in question has covered 3700 km and has an asking price of 895,000 euros!