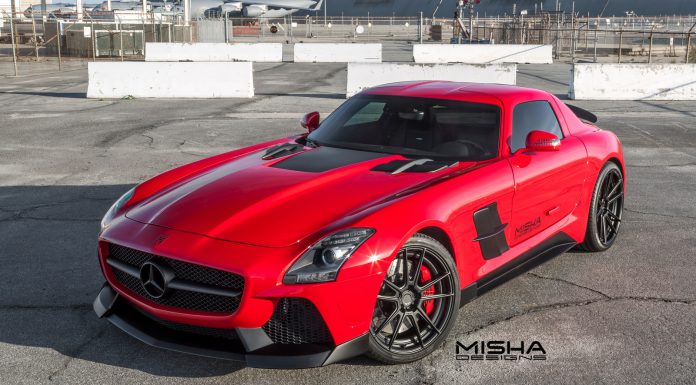 The Mercedes-Benz SLS AMG by Misha Designs has officially been released after being teased late last year. The Misha Design SLS AMG bodykit adds an extra sense of aggression to the German sports car and is somewhat reminiscent of the hardcore SLS AMG Black Series.
At the front, the Mercedes-Benz SLS AMG by Misha Designs features a bespoke fascia. The new fascia incorporates a different bumper with dramatically expanded air intakes providing additional air to the massive 6.2-litre naturally-aspirated V8 engine. Additionally, the new bumper includes a number of matte black elements with the grille blacked out as well as the Mercedes-Benz star logo.
At the side, the bodykit includes new skirts and this particular example is riding on a set of 21-inch ADV.1 wheels although they don't come included with the kit. More dramatic, blacked out hood vents are also found on the tuned German sports car.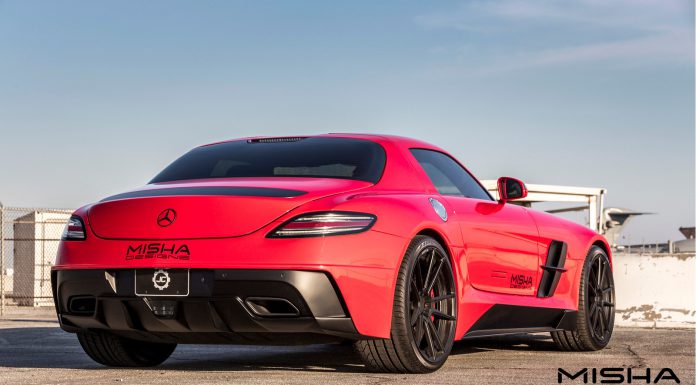 Completing the changes are modifications to the side air vents as well as the implementation of a new diffuser.