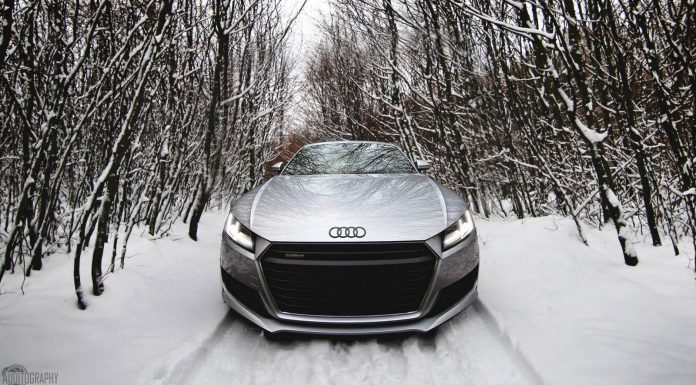 The third-generation Audi TT is certainly the sharpest and most aggressive looking iteration so far. With significantly more straight lines and pointed angles than previous TTs, it fits in nicely with the German marque's newly evolving design language.
With Audi's trademark quattro all-wheel drive system available for a selection of third-gen TT variants, it really is a year-round sports car capable of tackling the toughest and in this case, coldest and slipperiest conditions. The following 2015 Audi TT fitted with the 230 hp TFSI engine was recently photographed in Malmo, Sweden and its silver finish and the silver and black wheels blend into the background perfectly!
Audi offers the new TT and TTS with three different four-cylinder engines each featuring turbocharging and direct injection to help both performance and efficiency. Their power outputs range from 184 hp to 310 hp in the TTS. The two TFSI petrol engines and the TDI Diesels combine athletic power with trailblazing efficiency. The start-stop system is a standard feature.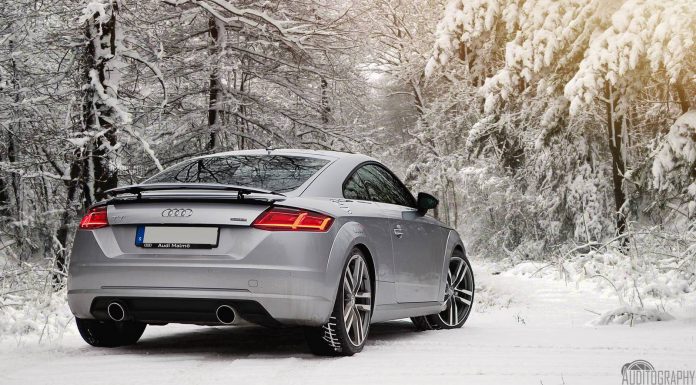 Each engine can be linked to either automatic or manual transmissions with the 2.0 TDI only available in front-wheel-drive.