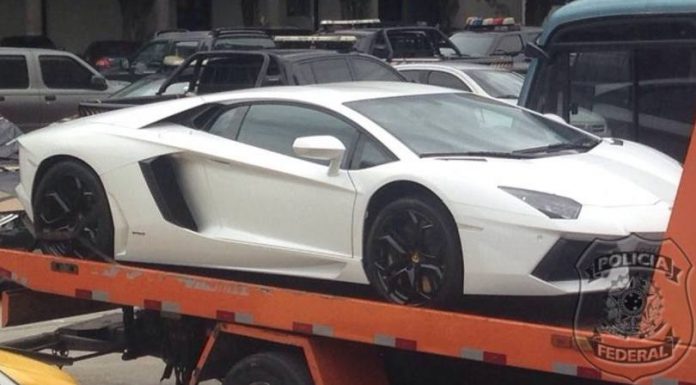 Brazilian Billionaire, Eike Batista has recently fallen on hard times. He made and lost a fortune in mining and oil and gas exploration. At one point he was the seventh richest man in the world with an estimated wealth of $30 billion. Last week Brazilian authorities sought to impound much of the former Billionaire's luxury lifestyle.
Sources report that Eike Batista had seven high-value cars impounded together with his mobile phone and 90,000 reais in cash. They also seized his luxury mansion in Rio de Janeiro. The action follows an order for seizure of financial assets made against Batista, two of his sons, his ex-wife and the mother of his third child.
Batista is currently defending a trial for alleged insider trading and market manipulation. The seized cars include a Lamborghini Aventador which the police were quick to release photos of. It is unclear whether any of the other cars are of similar value.
Batista has seen his wealth cut from its $30 billion to negative $1 billion. His downfall has been largely attributed to the failures of OGX, Batista's company. At the height of its good fortunes, the oil wells were predicted to pump 750,000 barrels of oil a day. They only ever materialised to 15,000, causing the share price of the publicly listed company to tumble.
Batista's family are no strangers to the limelight either. His son, Thor Batista was found guilty of Manslaughter in 2013 after crashing his Mercedes-Benz SLR McLaren Roadster into a cyclist near Rio de Janeiro in 2012.
Batista is also likely to lose his yacht, Spirit of Brazil, his three private jets and speed boat. He is still held in quite high regard with the Brazilian people having contributed a staggering $12.8 million to the successful Olympic bid as well as other sizeable charitable donations.