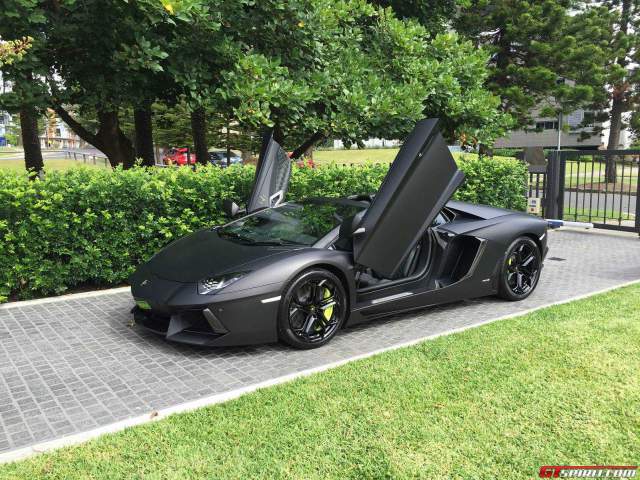 The latest member to the GTspirit Supercar Owners Club is a man by the name of Lee who recently took delivery of a unique Lamborghini Aventador Roadster. The new mid-engined Italian supercar joins his bulging exotic car collection which now includes over 22 vehicles.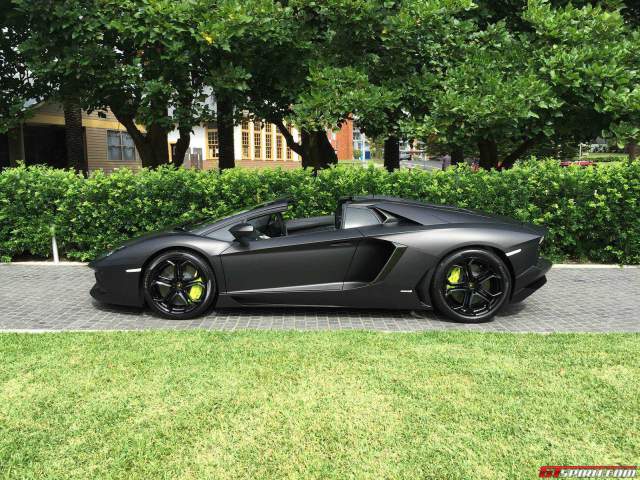 Prior to having his Aventador Roadster delivered, Lee has owned over six other Lamborghinis from new and is well accustomed to the exclusivity offered by the Italian marque. His Aventador Roadster arrived just yesterday and not only is it unlike any other to roll out of the Sant'Agata factory, but it will also not be repeated by Lamborghini.
For starters, Lee's Lamborghini Aventador Roadster features custom paint from the Ad Personam programme. It is a metallic flake and is matte bronze/brown/black and changes shades under different lights and from different angles. It alone was a $55,000 option and is officially dubbed Cacao Scuro Khouri. Elsewhere, this bespoke Aventador Roadster features Verde Scandal brake calipers, a Verde Scandal rear badge, the $18,000 carbon fibre exterior package and carbon centre console, the factory exhaust upgrade kit and custom Verde stitching throughout.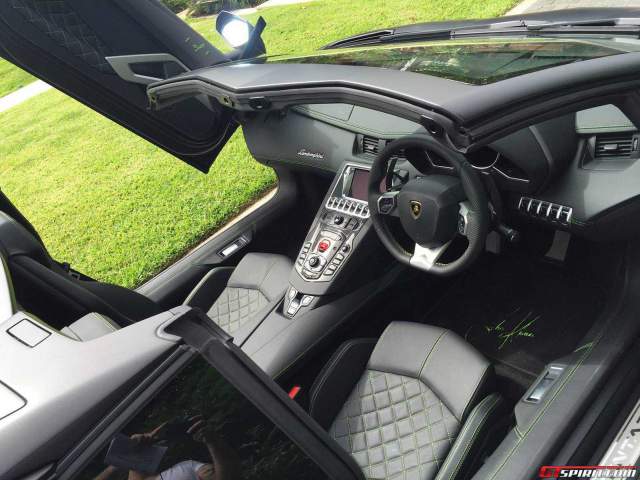 One of the most interesting unique elements of the car is that it has '1 of 1' stitched into the doors to reiterate just how special it is.
[youtube]http://www.youtube.com/watch?v=6yz6m2-GWqg[/youtube]
To get your supercar experience featured, send an email to [email protected] attaching your photos or videos (via Dropbox or WeTransfer) and the story. For those in need of photographers we can offer you some help with that as well, just contact us. Don't forget to apply for exclusive membership in the GTspirit Supercar Owners Club.