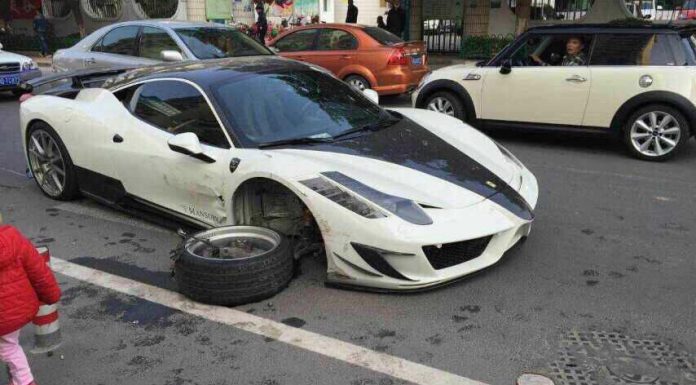 A very rare Mansory Ferrari 458 Siracusa has suffered heavily in an accident in China. The most severe damage appears to have occurred at the front passenger side where a wheel detached from the car.
It is not yet know how the accident occurred or if any occupants or bystanders were injured. The news come just a day after a Lamborghini Murcielago LP-640 SV was crashed in China, stay tuned for more on that accident.
The Ferrari 458 is a very fast car, however, Mansory made it even faster. Performance is upgraded with an optimised engine management, a sports air filter and a sports exhaust system improves the engine performance up to 590hp and 560Nm. The eight cylinder car accelerates in 3.2 seconds from 0 to 100km/h. The top speed is 330km/h.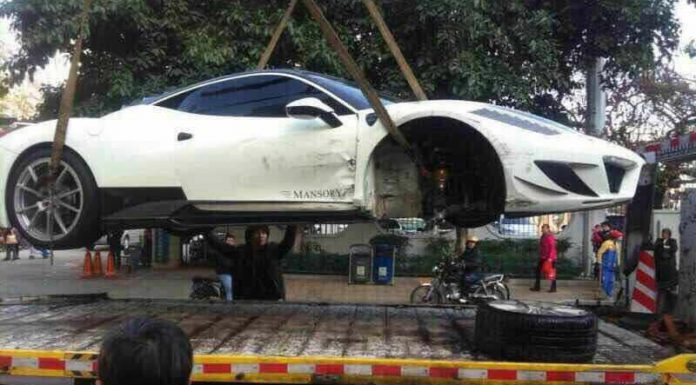 [via Global Car Wanted]