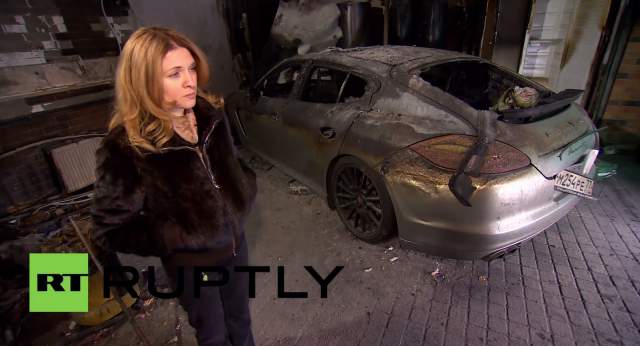 A Russian couple are suing Porsche after their Porsche Panamera reportedly burst into flames while parked in their garage.
According to owners Roman and Svetlana Martynenko, they discovered a fire stemming from the German luxury sedan in their garage at night. They initially attempted to douse the blaze themselves but quickly called the fire department that were able to get the fire extinguished.
Discussing the events with Life News, Roman Martynenko said, "I tried to get into the garage through the door, but I couldn't open it. I had to break it open, and then I saw the burning car. There were strong flames coming from under the hood. Just behind the wall, there was a gas boiler and a gas outlet – if any of these exploded, there would be nothing left," he said.
Fire investigators reportedly came to the conclusion that the blaze was sparked due to a short circuit in the Panamera's engine compartment. Consequently, the Martynenko's are looking to sue the German automaker for 100 million Rubles (about $1.5 million in the U.S).