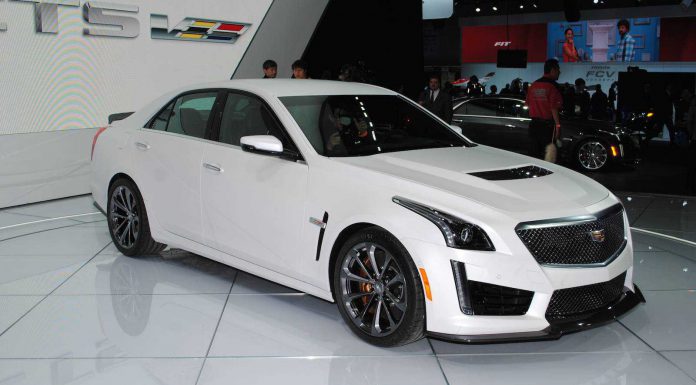 It has emerged that General Motors is in the midst of developing an electric all-wheel drive system to be utilised by the next-generation of V-Series models from Cadillac.
As it stands, Audi, Mercedes-Benz and Porsche all offer all-wheel drive systems for many of their high-performance models for the North American markets. BMW is also in the midst of developing its M-models in all-wheel drive beyond the existing X5 M and X6 M. The new electric all-wheel drive system will allow Cadillac to catch up with the trend.
The firm's electric all-wheel drive system is expected to incorporate an electric motor driving the front wheels and consequently, it will also help drop emissions and improve fuel economy across the Cadillac range.
However, Cadillac confirmed that retrofitting the system to current models is not practical meaning we won't see all-wheel drive in Cadillac's high-performance models for quite some time. After all, the current ATS was introduced only two years ago and the latest CTS has been in production for less than one year.
[Via Edmunds]