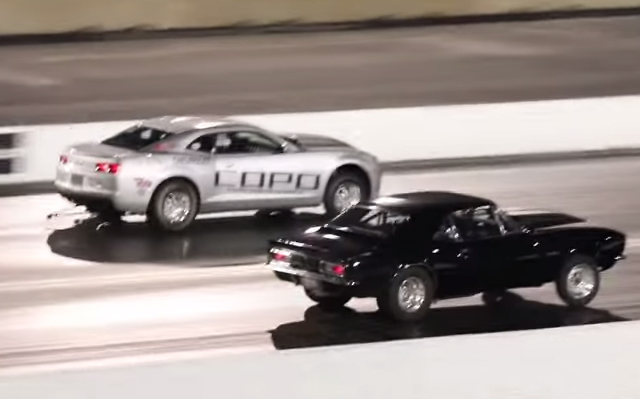 Designed specifically for the drag strip, the Chevrolet Copo Camaro is certainly one of the most potent machines available to the everyday consumer with enough money to buy one. In 2013-specification, the Copo Camaro is available with three different engines consisting of a 350 cubic inch V8 delivering 325 hp, a 396 V8 with 375 hp as well as a 427 V8 with 425 hp being delivered.
[youtube]https://www.youtube.com/watch?v=zozqWWOJF2A[/youtube]
In a recent drag race, a 2013 Chevrolet Copo Camaro was pitted against drag-strip tuned Camaro from 1967. Despite the age difference, the result is exceptionally close!