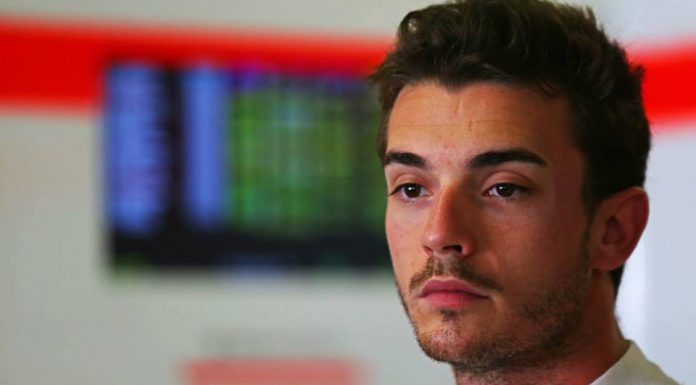 It has emerged that injured Formula One driver Jules Bianchi has been moved out of the intensive care unit and into a rehabilitation centre after being placed in an induced coma following a crash at October's Japanese Grand Prix.
After being in an induced coma for several weeks in a Japanese hospital, Bianchi was transferred to a French hospital last month. Now he is in the rehabilitation centre at Le Centre Hospitalier Univeritaire de Nice (CHU) to continue his recovery.
In a statement discussing the condition of Bianchi, his family said, ""Jules' neurological status remains unchanged; he is unconscious but able to breathe unaided. Whilst there is no significant information to report, we take a great deal of comfort from the fact that Jules continues to fight, as we knew he would, and this has enabled the medical professionals caring for him to commence the planned, but very painstaking, programme of rehabilitation therapy."
"As we reflect on the events of the past few months, we would like to acknowledge once again the overwhelming warmth and affection shown towards our son. These continue to be challenging times for our family, but the knowledge that he has touched the lives of so many people all around the world has helped us through," they said.