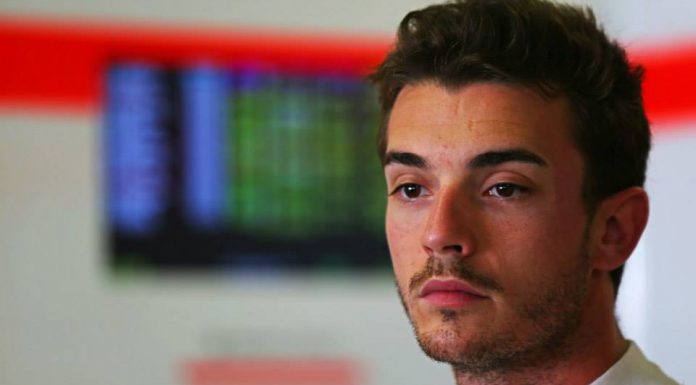 Formula One driver Jules Bianchi is out of an induced coma after his horrific crash at the 2014 Japanese Grand Prix early last month. Additionally, it has been confirmed that Bianchi has been moved from a Japanese hospital to one in his hometown of Nice, France.
In an official statement from Bianchi's family, it was also confirmed that the driver remains unconscious but is breathing unaided are has stable vital signs. Importantly however, he is still classified as being in a critical condition.
"Jules' neurological condition remains stable. Although the situation continues to be serious, and may remain so, it was decided that Jules was sufficiently stable to be repatriated to his native France. We are relieved, therefore, to confirm that Jules was transferred aeromedically last night from the Mie Prefectural General Medical Center in Yokkaichi, Japan, to Le Centre Hospitalier Universitaire de Nice (CHU), where he arrived just a short time ago. Jules is now in the intensive care unit of Professors Raucoules and Ichai, where his care will also be monitored by Professor Paquis, Head of Neurosurgery Service," the statement read.
After the crash, it emerged that Jules Bianchi suffered a 92G impact during the crash when his Marussia F1 car hit a recovery vehicle.