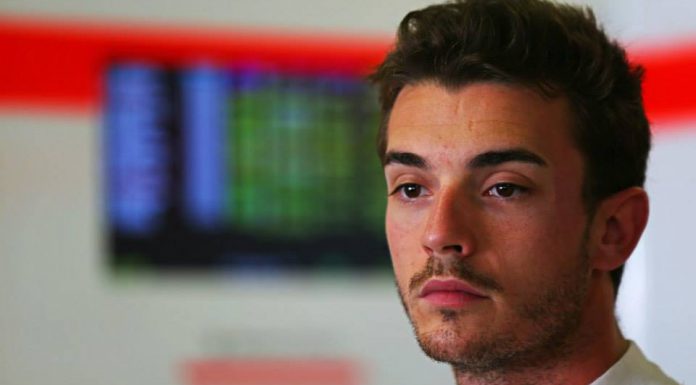 In a statement about the condition of Jules Bianchi in a Japanese hospital, the F1 driver's father Philippe has revealed just how serious his son's condition is.
Philippe is reported to have said, "His doctors have told us this is already a miracle – no one has ever survived such a serious accident. Everyone keeps asking me how Jules is but I can't reply, there is no answer. One day he seems a bit better, other days a bit worse. The damage from the accident is very bad but we don't know how it will evolve.
"Every time the phone rings we know it could be the hospital to say Jules is dead," he said.
Alongside these admissions from Bianchi's father, further details about the severity of the crash are starting to emerge. Most horrific is the fact that the in-ear G-force sensors of Jules Bianchi recorded a 92G impact during the crash. This is significantly higher than the 75G which Robert Kubica suffered in his 2007 Canadian Grand Prix crash.
Additionally, it has emerged that the carbon fibre monocoque of the Marussia F1 car cracked from the bulkhead to the cockpit.
[Via World Car Fans]