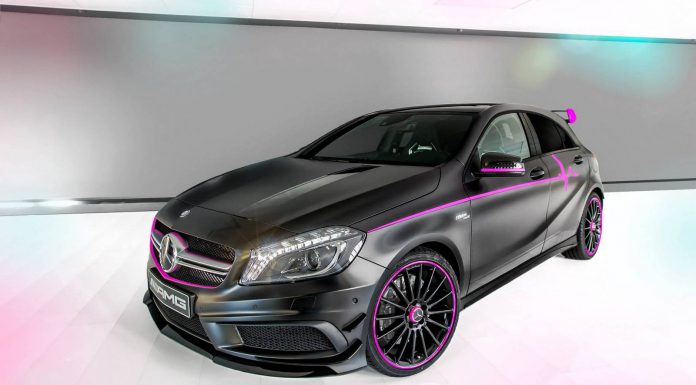 A more powerful variant of the potent Mercedes-Benz A45 AMG is on the cards the company's boss Tobias Moers has confirmed.
Despite previous reports, the even faster A45 AMG however won't wear the Black Series badge with Moers confirming that badge is currently restricted to two-door Mercedes-Benz models. He did confirm that a few other name ideas are being considered.
"Let's wait and see, maybe it's not a Black Series, maybe it's a different approach. It would be a nice statement to have a sort of street fighter car in that segment. A Black Series model is a race car street legal with two doors. Maybe we don't use the label Black Series for that car, we are playing around with some ideas," he said.
Moers also commented that the 400 hp Volkswagen Golf R 400 hasn't escaped his attention and if reports are to be believed, that car has already been confirmed for production. As a result, a souped-up A45 AMG would act as the Mercedes-Benz answer to it.
Importantly however, this new A45 AMG isn't due for some time and probably won't arrive for three to four years because of a lack of manpower to develop the car.
According to Moers, "To meet our requirements with a car like the AMG 45 Black Series you need capacity in engineering and our guys are at the limit right now. Getting the GT S and the C63 AMG to the market, and there's facelifts and replacement models to work on, it's a lot of work."
[Via Auto Express]