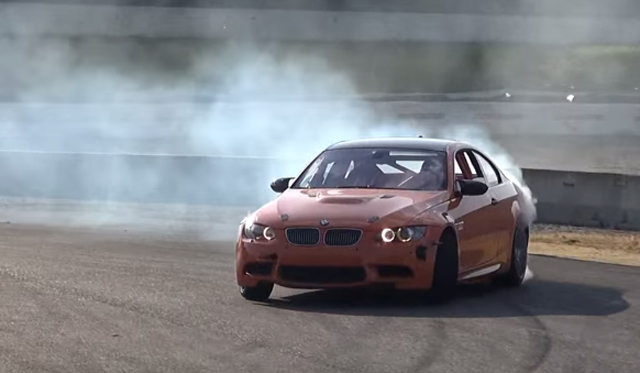 In the world of drifting, BMWs are relatively hard to come by particularly compared to classic Japanese sports cars. However, the following BMW M3 Coupe has been heavily modified specifically for sideways action and was recently filmed on Italy's Castelletto racetrack getting its tail out!
[youtube]https://www.youtube.com/watch?v=A-LhTiFvRIo#t=88[/youtube]
The most obvious change from a 'regular' M3 is the completely stripped out interior as well as the fitment of an Akrapovic exhaust system. When combined with the naturally aspirated V8 engine pumping out 400 hp, this E92 M3 really is unlike any other we've seen!