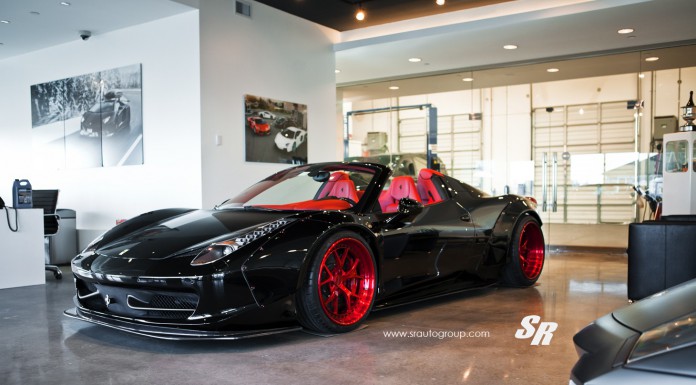 No aftermarket tuning company can pull off widebody conversions for the world's premiere sports cars and supercars quite like Japan's Liberty Walk. With kits available for cars like the Nissan GT-R, Lamborghini Murcielago, Lamborghini Aventador and Ferrari 458 and more, Liberty Walk certainly has a lot of expertise when it comes to making bold cars even bolder.
Currently, an eye-catching black Ferrari 458 Spider tuned by Liberty Walk is residing at the Canadian showroom of the SR Auto Group and as the picture above shows, this 458 really is as bold and over-the-top as they come!
Alongside the Liberty Walk upgrades are a set of deep-dish, candy apple red PUR wheels.