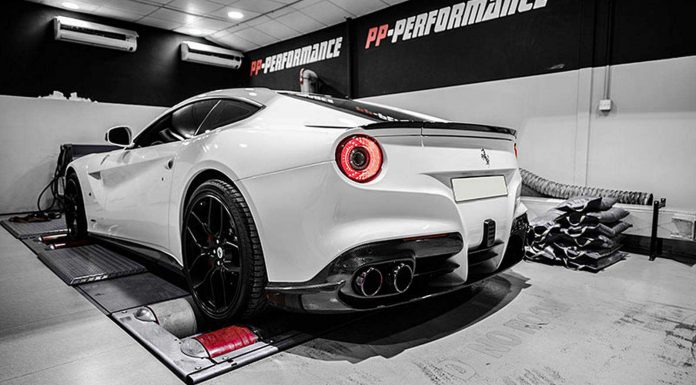 Abu Dhabi based performance tuner PP-Performance has just unveiled its upgrade package for the potent Ferrari F12 Berlinetta. The kit helps boost power from the F12's 6.3-litre naturally-aspirated V12 engine with a number of small visual changes as well.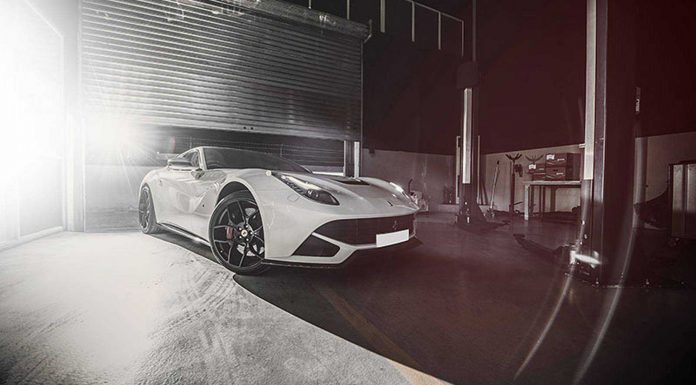 Typically the Ferrari F12 Berlinetta pumps out 740 hp but PP-Performance has managed to extract 795 hp and 730 Nm of torque compared to the 690 Nm of the standard car. As a result of this, the sprint to 100 km/h from a standstill drops from 3.1 seconds down to 2.9 seconds with 200 km/h being reached in a mere 8 seconds.
The power and torque gains have been achieved through the installation of a Frequency Intelligent catless exhaust system as well as tweaks to the ECU.