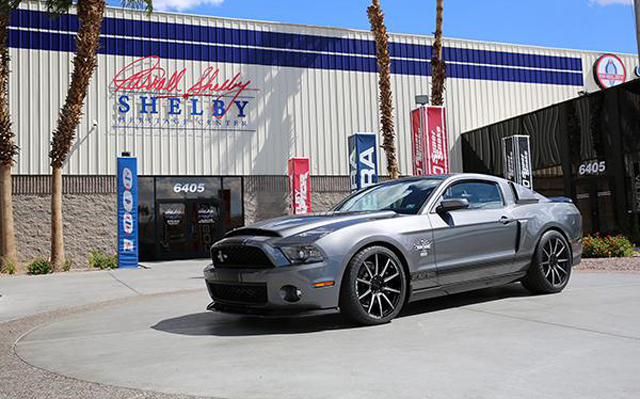 Shelby American has just unveiled a new package for the Ford Shelby GT500 produced from 2007 through to 2014. The kit known as the Shelby Signature Edition Super Snake, will be limited to a mere 50 units and includes a plethora of visual and performance modifications.
Beneath the skin, the Shelby GT500's 5.8-litre V8 has been upgraded with a large Kenne Bell supercharger which lifts power up to 850 hp. Alongside the boost in power, the Shelby Signature Edition Super Snake includes improved cooling with a larger radiator, heat exchanger and aluminium cooling tanks.
From a visual standpoint, the package sees the inclusion of new Weld wheels with Signature Edition centre caps, new racing stripes as well as Shelby American badges. In the cabin, the package consists of a commemorative Carroll Shelby signature on the steering wheel as well as special plaques throughout and Signature Edition floor mats.
Pricing for the package starts at $44,995 and that excludes the price of the Ford Shelby GT500 itself.
Discussing the car, Shelby American chief executive Joe Conway said, "With production of the current generation GT500 ending, we wanted to commemorate the sunset of an important era. This Shelby truly changed the automotive landscape and inspired the performance competition that continues today. It's a car worthy of being honoured with a very special limited edition Shelby."