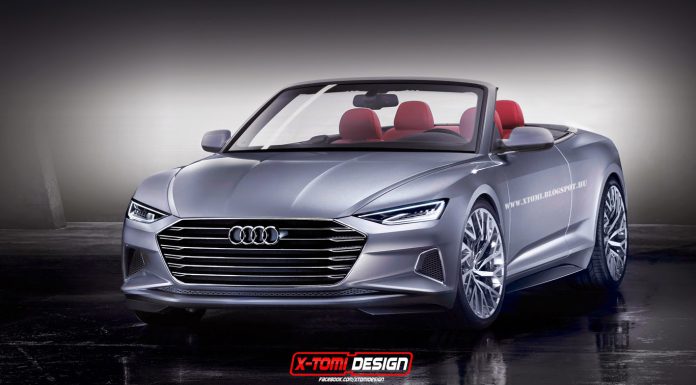 Unveiled at the Los Angeles Auto Show 2014, the Audi Prologue Concept ushers in a new design language for the German firm which will funnel down into future Audi models. With this in mind, X-Tomi Design has decided to render how the Audi Prologue Concept would look as a potential flagship convertible.
While it seems rather unlikely that Audi will in fact cut the roof off the Prologue Concept, it has already been confirmed that the design concept will heavily influence the styling of the next-generation Audi A8. The refreshed Audi flagship will be initially available as a sedan like it currently is, but there are suggestions that an Audi A8 Convertible could also be offered in order to rival the Mercedes-Benz S-Class Coupe.
From a design standpoint, the following rendering shows that the Audi Prologue Concept works quite well as a convertible. The sleek and sharp lines of the car are only further accentuated by the removal of the roof.
[Via X-Tomi Design]