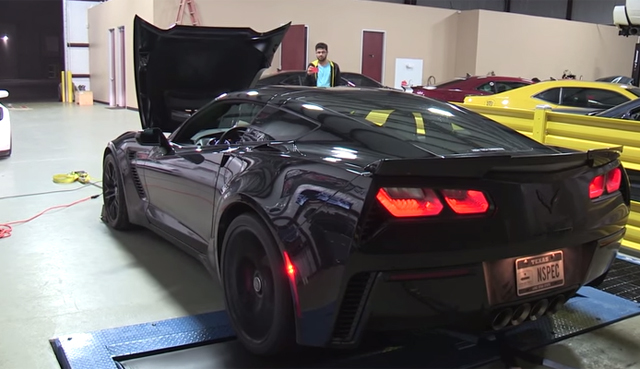 The first independent dyno video of the 2015 Chevrolet Corvette Z06 has been released and has initial results have showed, the new Corvette Z06 seems to be slightly more powerful than Chevrolet actually claims.
[youtube]https://www.youtube.com/watch?v=Ri2GgrA4460[/youtube]
All told, this black Corvette Z06 managed to put down an impressive 572 hp and 589 lb-ft of torque at the rear wheels. When you factor in a standard 15 per cent drivetrain loss, that results in about 658 hp and 677 lb-ft at the flywheel which is slightly higher than the 650 hp and 650 lb-ft claimed by the American manufacturer.
Beyond the immense figures this Z06 managed to pump out, it also sounds incredible at full chat!