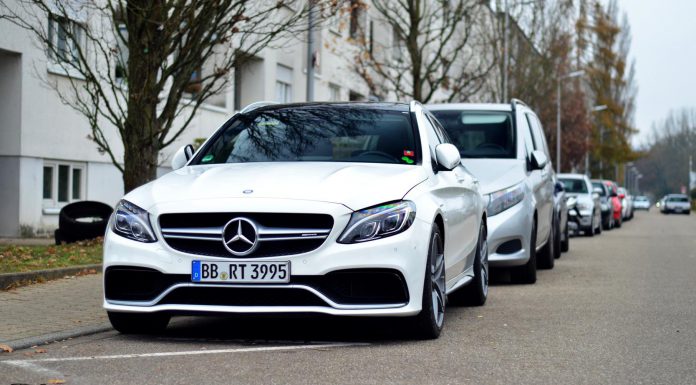 The Mercedes-Benz C-Class internally known as "W 205" hit the market earlier this year. As usual Mercedes is offering several types of their model featuring different engines and alternative body types such as the C-Class Estate.
Although the family-friendly performance wagon has just been presented recently, the first uncovered and production versions of the more powerful AMG C63 Estate can be seen driving around. Our photographer from Southern Germany was lucky enough to catch the all new AMG C63 Estate on a public road in Karlsruhe, Germany.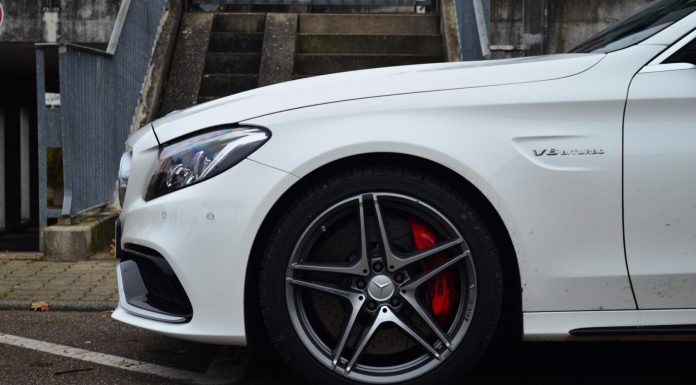 The car is powered by the brand new 4.0 litre V8 twin-turbo which typically produces 469 hp or 503 hp as the pocket-rocket C 63 S AMG version. The new AMG engine, also found in the 2015 Mercedes-AMG GT, is paired with a 7-Speed AMG Speedshift gearbox. Top speed is limited to 250 km/h, but this can be increased to 280 km/h with the AMG Driving Package.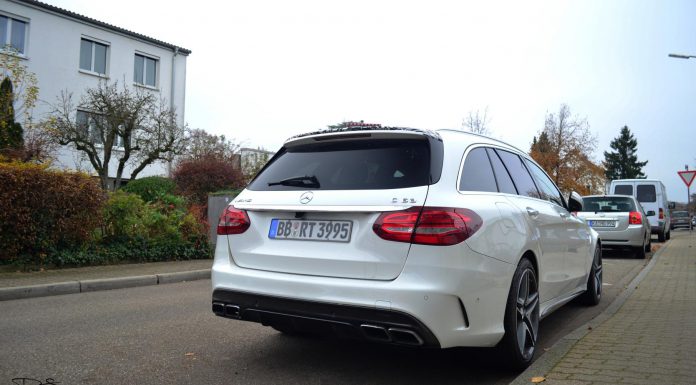 The Mercedes-AMG C63 sedan prices start from 76,100 euros in Germany with the prices rising from there. For example, the C63 S sedan costs 84,371 euros while the C63 S Estate will set German customers back a minimum of $86,037. As for the Edition 1 specced C63 S variants, the price inches towards 100,000 euros. A 4Matic version of the new C63 AMG has been ruled out.